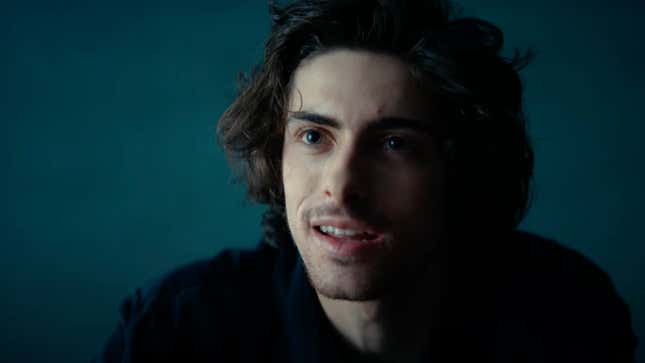 In 1999, Blink-182 released the album Enema Of The State, featuring a song called "Aliens Exist" written by guitarist Tom DeLonge. In 2015, DeLonge left the band, partially so he could focus on solo work and partially so he could focus on his fascination with aliens. In 2017, he co-founded an organization called To The Stars that, in 2020, was instrumental in the release of government videos featuring footage of "unidentified aerial phenomena." DeLonge reunited with Blink-182 in 2022, and the band made "Aliens Exist" a staple of its live show—complete with bandmates Mark Hoppus and Travis Barker declaring that "Tom was right" before they play it.
5 more essential punk rock documentaries
All of that has led to this, the new trailer for DeLonge's feature directorial debut Monsters Of California, which might as well be the ultimate culmination of everything he's done in his life—not the movie, this trailer. Not only is it about aliens and government conspiracies, but it centers on three Blink-182-core buddies (you know the type, if you went to high school when Blink-182 was on top of the world), and there's a Blink-182 needle drop that should be (at this point) pretty obvious. DeLonge co-wrote the movie, and one of the production companies is To The Stars, so it wouldn't be too surprising to suddenly find out that, say, Richard Kind was actually his dad's coworker at some kind of government organization or that Casper Van Dien once yelled at him in an interrogation room.
This is actually the second trailer for Monsters Of California, but you'd be forgiven for not remember the first one: It came out more than a year ago. But the movie now has a release date thanks to distributor Screen Media (October 6), so it gets a flashy new trailer—one that makes a point to say "a guy from Blink-182 made this" before actually playing a Blink-182 song—to go along with it. If only we could all have so much luck following our dreams/very specific obsessions.