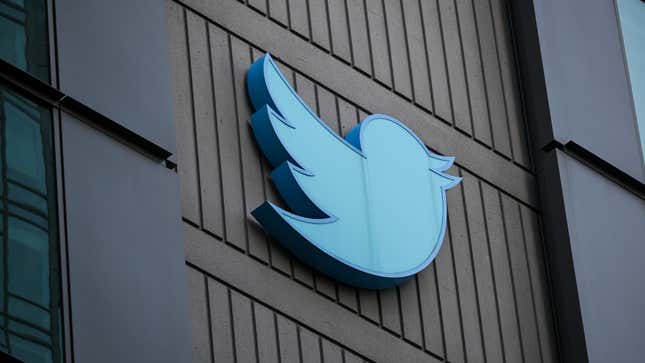 "I'll get you, my pretties, and your little legacy check mark too!" — Elon Musk, probably. Twitter announced yesterday that it's officially doing away with any verified badges from the pre-Musk era. Starting April 1, only users and organizations who have subscribed to Twitter Blue or the Twitter Verified Organizations plan will be able to maintain verified status.
Elon Musk ignores Jimmy Fallon death hoax
Naturally, the announcement arrived via a Thursday evening tweet from Twitter Verified, which directed users toward the applications for Twitter Blue and the Twitter Verified Organizations plan. Twitter Blue—which is now available worldwide—costs individual users $8 a month for web use and $11 per month via in-app payment on iOs or Android.
Twitter's Verified Organizations plan is priced at $1,000 a month before tax, with each additional account affiliated with the subscription costing $50 a month before tax. That subscription will be the only way going forward for organizations to hold gold or grey checkmarks; gold is reserved for businesses, while grey denotes government accounts. (To all those bold users who made a verified Twitter account their central personality trait: we salute you, and recognize your sacrifice.)
Sound confusing and overcomplicated? It absolutely is. Since Musk closed a $44 billion deal to purchase Twitter last year, his chaotic, user-unfriendly rollout has been less than impressive. After initially launching (then shutting down amidst a deluge of fake accounts), Twitter Blue—and the overall verification system—proves a perfect microcosm of the problem Musk's Twitter faces. Charging for previously free services, maximizing possibilities for disinformation to spread, and generally pissing off the very users who used to drive the site... it's that special-recipe sauce that led Musk to be essentially voted off the Twitter CEO island back in December.