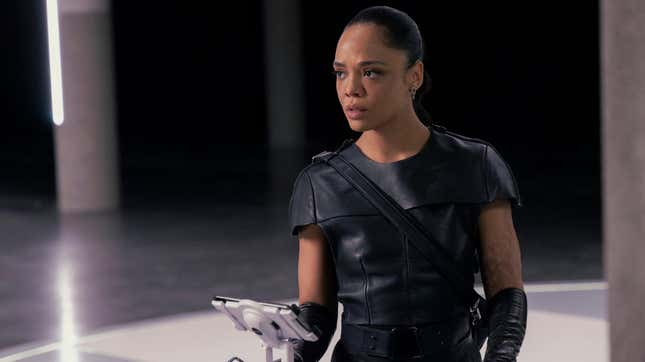 As streaming barrels closer and closer to recreating cable television every single day, Warner Bros. Discovery is spearheading the effort, with the implementation of branded FAST channels on The Roku Channel and Tubi.
While a chunk of the company's owned library will make their move over to the free services, the banner series being offered up for the experimental move is none other than former HBO darling, Westworld.
While streaming companies have primarily focused on tiered subscription options with an emphasis on ad-free programming, executives' heads are now turning to another source of revenue: Free, ad-supported streaming television, a.k.a. FAST. These services have essentially recreated cable for the internet age, offering linear programming with a guide for viewers to choose from. Some of these kinds of channels include Pluto TV, Peacock, The Roku Channel, and IMDb TV.
In addition to the explosion of separate streaming apps for individual content creators (although those are now quickly merging), we could soon see even more viewing options appear with the formation of these FAST apps. Warner Bros. Discovery is currently working on its own, FAST service separate from HBO Max, where content like Westworld will move to ahead of its launch.
For now, shows such as F-Boy Island, The Bachelor, Cake Boss, and Say Yes To The Dress will find a new home on Roku and Tubi in a "co-exclusive" deal with Warner Bros. The Warner Bros.-branded FAST channels will launch in February on Tubi, and sometime this spring on The Roku Channel.
Colin Dixon of NScreenMedia perfectly sums up the thought process behind selected programming in money-grabbing terms, per IndieWire: "Once a show has been sitting in a library for a number of years—no matter how good it is—it's not going to be watched a lot. That sort of show, there's definitely a lot of room to monetize it in other ways."