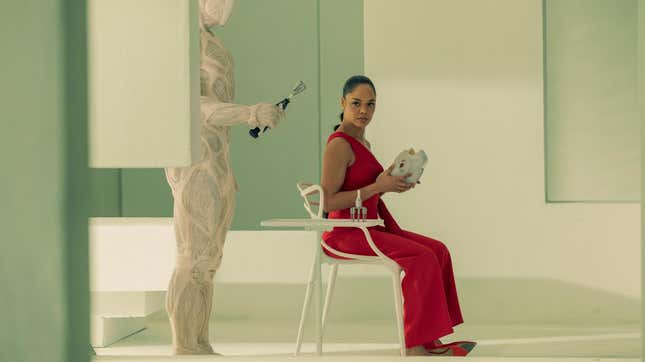 The Warner Bros. Discovery merger became one of the top entertainment stories of 2022 as news of layoffs and beloved shows and films getting axed for tax write-offs constantly rolled in for months. However, according to a report from Variety, that's all being left in the last year as the company begins to find its way forward.

Hollywood tees up more James Bond
As far as "restructuring," CFO Gunnar Wiedenfels said at a conference today, per Variety, that "We took a little bit of time to make sure that we do it properly." He continued, "For some of the titles, we've found new homes elsewhere. That's why this took six or seven months. But I think we've come to great solutions and, most importantly, we're done with that chapter."
It seems that it's new year, new Warner Bros. Discovery, as Wiedenfels added, "That was very important to all of us, to really use 2022 to leave the purchase accounting behind us, leave those initial strategy changes behind us, get it all out there in terms of our restructuring estimates and then be able to turn the page forward. I think the team has laid a great foundation and I'm really excited about the growth from here."
"From my perspective, we really have command and control over the business now," Wiedenfels also added. "There were some surprises in the first months of the combination, as you know, but we put out the guidance for this year at the end of the summer and I've been very, very pleased with all of our operating trends over the second half of the year… We're really on track for a lot of asset value creation and free cashflow generation."
Following the acquisition of WarnerMedia by Discovery, the new regime led by CEO David Zaslav sought to cut $3 billion in costs. The goal increased towards the end of 2022, and according to Variety, Warner Bros. Discovery could now be looking at "$3.5 billion of content impairment and development write-offs."
Batgirl's sudden cancellation back in August quickly became the focal point of the corporate bloodbath. The highly-anticipated DC movie would have starred Leslie Grace as the eponymous hero, contributed to Brendan Fraser's career renaissance, and brought back Michael Keaton's Batman and J.K. Simmons as Commissioner Gordon.
Other HBO Max titles also took a hit, such as Made For Love, Raised By Wolves, Minx, and Love Life. Even Westworld, one of HBO's flagship series, wasn't safe and was marked for cancellation and removal from streaming. Across other brands, Stanley Tucci: Searching For Italy was dropped from CNN, but, surprise surprise, Discovery+ content is set to take a more prominent spot as the streamer eventually combines with HBO Max.
"We're coming from an irrational time of overspending with limited focus on return on investment," Wiedenfels says, adding that 2023 is about "relaunching and building."