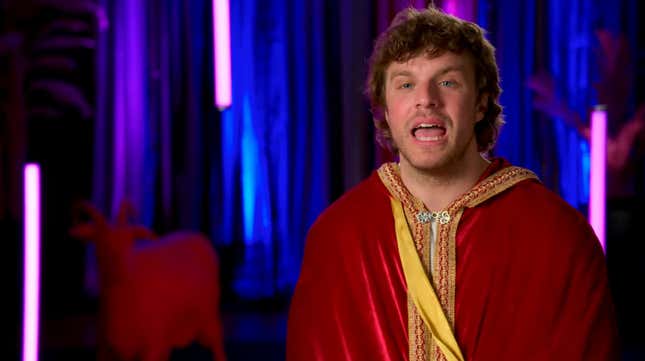 In the annals of reality TV history, few projects have made for as weird a success story as Spike's The Joe Schmo Show, which, across three extremely deceptive seasons, created some very weird, occasionally compelling television from its basic premise: Building an entire fake reality show around one (or a handful) of regular people, who don't know that everyone else around them is an actor.
Roseanne Barr says Sara Gilbert stabbed her in the back and stole her money
And, yes, if that sounds familiar to younger viewers it's because it's basically the exact same premise as Freevee's recent "throw a bunch of actors at a regular guy" series Jury Duty. (Right down to Joe Schmo, in 2013, bringing Lorenzo Lamas in to play an exaggerated version of himself, James Marsden style, for the show's third season.) All of which might help explain why TBS has decided it's time to bring the series back; if we're going to be duping normal people for comedy purposes, it might as well be with an established brand, right?
TBS announced the series earlier this week, releasing a trailer introducing the audience to Ben, who believes he's been brought on to compete on a reality show called The Goat, and is unaware that everyone around him is an actor playing a series of exaggerated weirdos. As ever, the premise is both strange and kind of queasy; it remains, 20 years later, uncomfortable to watch an unsuspecting person be encouraged to turn themselves into the butt of a joke for a national audience.
As it happens, though, the new Joe Schmo has picked up a bit of controversy already: Former series star Ralph Garman, who played the host of each of the show's first three iterations, has expressed his unhappiness at having that role be handed over to Cat Deely, and told THR that, while he was approached for a cameo on the new series, the offer came late in production, and the payments involved were merely "adding insult to injury."
The Joe Schmo Show is currently listed as "coming soon" by TBS.