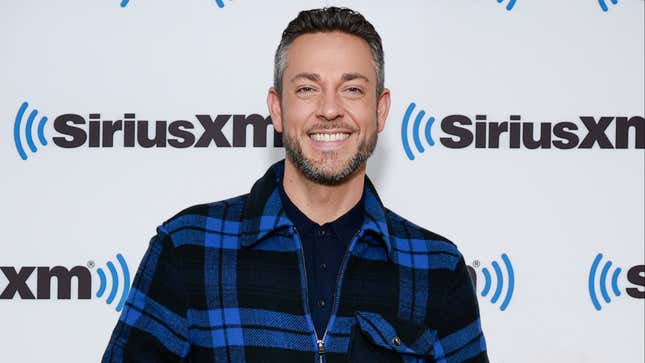 Let the finger-pointing begin! As the relatively dismal critical response to (and box office numbers for) Shazam! Fury Of The Gods roll in, star Zachary Levi has officially cast his ballot in the "whose fault is all this?" caucus. According to Levi, the fault lies not with the film's quality, but with its marketing campaign.
Meagan Good on Harlem, Shazam, and Helen Mirren
Levi initially chose to air his opinions via Twitter, where he chose to (slightly) douse the fire of some fans who alleged that DC director Zack Snyder's devoted fanbase was responsible for the Shazam sequel flop.
"There is no denying that at the moment there are many Snyder fans who are happy for the failure of your film and many of them wish that everything that is to come fails just for not continuing with the films of their director," one fan wrote.
In response, Levi deems the fan's assertion "sad but true," but also notes that how much any given Snyder stan delighting in his downfall actually affects box office numbers is "anyones guess." (Shazam! Fury Of The Gods opened to only $30 million, a steep fall from the 2019 original's $53.5 million opening.)
"I think the biggest issue we're having is marketing," Levi wrote. "This is a perfect family movie, and yet a lot of families aren't aware of that. Which is just a shame."
In another reply, however, Levi did clarify that he doesn't have direct beef with Snyder's disciples, and is actually a pretty big proponent of Snyder's films in general.
"I have no issue with Snyder fans. Heck, I've been to nearly all his movies myself," Levi writes. "My issue is with anyone who wishes to destroy something, simply because it's not what they want. That comes from hate, not love."
Levi isn't the first of his co-stars to take a very public stance Shazam! Fury Of The Gods' very bad reception: earlier this week, Rachel Zegler crusaded on Twitter against the "senselessly mean," emphasizing that the film has an 85% fresh audience score on Rotten Tomatoes (currently the score sits even higher, at 87%.)
"I know, I know, "if you can't handle the heat…" and all that nonsense, and you're right," Zegler writes. "But our film is actually very good. It's just cool to hate on fun nowadays. That's okay. We're good."