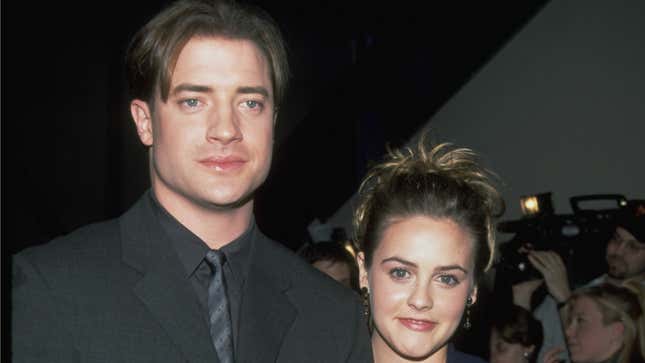 If it's good enough or Brendan Fraser, it's good enough for Alicia Silverstone. During a Clueless reunion panel at '90s Con in Hartford, Connecticut, Silverstone responded to a fan's question about whether she would ever take on a sequel to the duo's 1999 film Blast From The Past with an all-encompassing answer.
We could've had Brendan Fraser as Superman
"With Brendan? I would do anything with Brendan. It was so much fun," Silverstone shares during the Sunday afternoon panel, per Variety. "I just saw Brendan after he won his Oscar and he's so cute. He talked in his speech about how we all go through this really hard time and you have to grow and it's part of life that you struggle and then look what happened to him! So yes, I'm happy to do that."
When Fraser accepted the award for Best Actor—his first Oscar—at the 95th Academy Awards, he spoke about his decades-long trajectory in Hollywood, and how grateful he was to have support around him throughout the highs and lows.
"I started in this business 30 years ago, things didn't come easy to me but there was a facility that I didn't appreciate at the time, until it stopped. I just want to say thank you for this acknowledgement," Fraser, who won for his performance in Darren Aronofsky's controversial stage-to-screen adaptation The Whale, shared during his acceptance speech. In one of a series of whaling metaphors, he went on, "It couldn't be done without my cast. It's been like I've been on a diving expedition and the air on the line to the surface is being watched over by some people in my life like my sons."