The New York Times ran a new piece highlighting yet another instance of attitudes about sexual harassment and the toxic culture that enables it at CBS tonight, revealing that the network paid $9.5 million to actress Eliza Dushku in exchange for staying silent about the harassment she was allegedly subjected to on the set of the network's legal drama Bull. Specifically, Dushku was paid not to talk about a number of objectionable comments made by star Michael Weatherly, who reportedly referred to Dushku as "Legs" in front of cast and crew, made frequent remarks about her appearance, and repeatedly ad-libbed "jokes" about "rape vans" and threesomes in reference to her character (the latter of which allegedly inspired members of the show's crew to do the same).
Officially, Dushku—who was brought onto the show for a guest-starring role in anticipation of making her a series regular—was let go from the series because showrunner Glenn Gordon Caron "didn't know how to write" her into the show anymore. But this only happened after Weatherly—who previously starred on the network's gobsmackingly popular NCIS—complained about her "sense of humor" to producers in the wake of her calling him out on his alleged sexist comments. In the end, Dushku was offered $9.5. million (i.e., the amount she would have been paid for four seasons of the show, had she been upped to a regular role) in exchange for signing a non-disclosure agreement about her time on the series.

All of this only came to light, in fact, as part of a wider investigation that's currently being conducted into CBS's corporate culture, kicked off after allegations against prominent network figures like Charlie Rose, and, most tellingly, Les Moonves, who resigned his position as network chairman back in September in light of several allegations of harassment and misconduct. The network's tone-deaf handling of these kinds of accusations and issues was highlighted in Dushku's troubles, when the network's lawyers willingly handed over outtakes of Weatherly's harassing behavior because they thought the footage of Dushku "cursing" on set would somehow support their case.
CBS acknowledged that the settlement was real tonight, issuing a statement in which it noted that, "The allegations in Ms. Dushku's claims are an example that, while we remain committed to a culture defined by a safe, inclusive and respectful workplace, our work is far from done. The settlement of these claims reflects the projected amount that Ms. Dushku would have received for the balance of her contract as a series regular, and was determined in a mutually agreed upon mediation process at the time." Weatherly also issued a statement containing an apology, although it's not an especially good one, writing the behavior off as attempted comedy, and failing to reckon with the influence that he, as the show's star, had on the behavior of other people on the set:
During the course of taping our show, I made some jokes mocking some lines in the script. When Eliza told me that she wasn't comfortable with my language and attempt at humor, I was mortified to have offended her and immediately apologized. After reflecting on this further, I better understand that what I said was both not funny and not appropriate and I am sorry and regret the pain this caused Eliza.
G/O Media may get a commission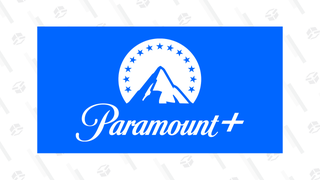 One month free
Paramount+ One-month Free Trial
Dushku—who previously became a part of the #MeToo narrative when she alleged that a stunt coordinator on True Lies sexually assaulted her when she was only 12 years old—declined to comment on the Times' story.