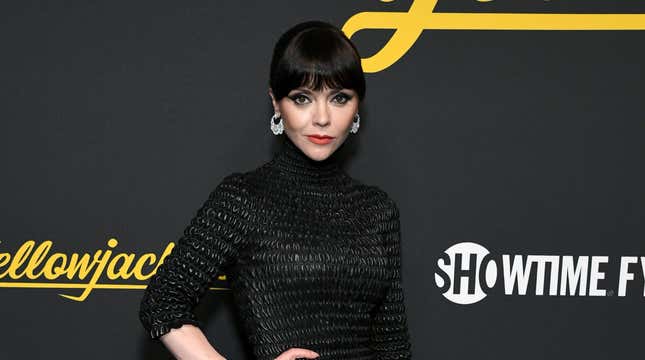 On her Instagram Story this weekend, Christina Ricci shared a pointed statement about believing abuse victims and how abusers can sometimes be people you love and admire but that doesn't excuse the fact that they're abusers. Ricci's statement came shortly after the release of letters that a bunch of convicted rapist Danny Masterson's friends and colleagues—including most of his That '70s Show castmates—had submitted to a judge in his defense, arguing for a lighter sentence after he was convicted on two charges of rape earlier this year.
Why Robert Rodriguez still loves "Spy Kids"
The letters from Ashton Kutcher and Mila Kunis referred to Masterson as a "role model" and someone who successfully avoided the "typical Hollywood life of drugs" while also supporting the 9/11 firefighters (good for him?), while a letter from Kurtwood Smith claimed that Masterson—who had just been convicted of rape—"treated all the women on [That '70s Show] with respect" (wow, what a hero). Kutcher and Kunis then put out a video explaining their letters and saying they were just meant for the judge to read and "not to undermine the testimony of any of the victims, or re-traumatize them in any way," which someone might hypothetically point out is an "I'm sorry I got caught" apology and not an "I'm sorry" apology.
As for Ricci's statement, here it is in full for anyone who doesn't have Instagram:
So sometimes people we have loved and admired to horrible things. They might not do these things to us and we only know who they were to us but that doesn't mean they didn't do the horrible things and to discredit the abused is a crime.

People we know as "awesome guys" can be predators and abusers. It's tough to accept but we have to. If we say we support victims—women, children, men, boys—then we must be able to take this stance.

Unfortunately I've known lots of "awesome guys" who were lovely to me who have been proven to be abusers privately.

I've also had personal experience with this.

Believe victims. It's not easy to come forward. It's not easy to get a conviction.
If you or someone you know is suffering from sexual abuse, contact the RAINN National Sexual Assault Hotline at 1-800-656-4673.