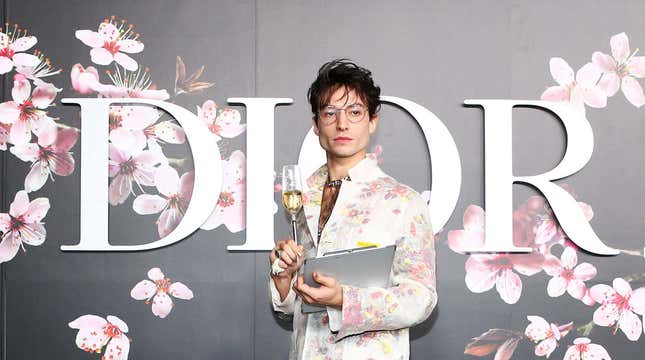 Ezra Miller pleaded guilty in a Vermont court case today, avoiding jail time after taking a plea deal that reduced the charges on an alleged burglary incident that took place in the state back in May of 2022. Miller was initially facing legal troubles that included felony burglary and larceny charges, after reportedly stealing several bottles of alcohol from a Vermont resident's home. (At the time, Miller had said they thought they had permission to be there.) Instead, Miller pleaded guilty today to a charge of trespassing. Per NBC News, they'll be facing a 90 day suspended sentence, a year of probation, and a $500 fine—but no inconvenient prison stays that might get in the way of any multi-million-dollar press tours they might be called upon to be part of any time in the near future.
Ezra Miller may still return to the DCU
Which is, of course, the elephant in the room: Miller's ongoing employment by Warner Bros. Discovery, which would, presumably, really like the actor to still be available whenever it gets around to releasing that Flash movie that Miller and director Andy Muschietti already filmed for them. (David Zaslav and company might be okay with shelving completed streaming films for budgetary reasons, but it's clear that the studio still thinks it might be able to get a theatrical release out of Flash.)
Of course, the Vermont incident is only one of several that have tossed Miller into headlines over the last few years—although it's the only one that was generating an active legal case at the moment, as far as we know. Miller made a statement late last year stating that they were seeking treatment for "complex mental health issues," and has mostly managed to stay out of the news ever since. (Aside from a fairly disturbing Vanity Fair piece from last September, detailing allegations of very strange behavior from Miller's Vermont farm.) Meanwhile, the Flash movie officially remains on the schedule, aimed at a June 16, 2023 release.