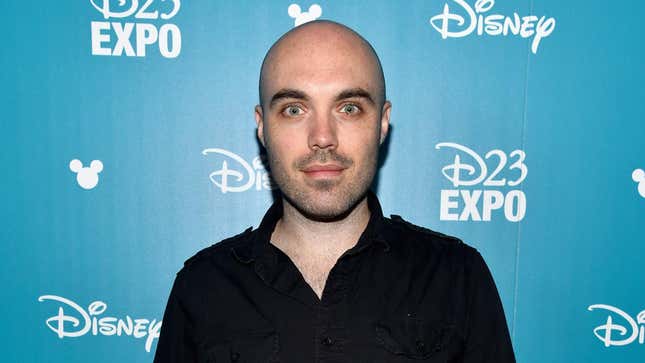 David Lowery seems quite happy at Disney, thank you very much. The Hollywood Reporter confirmed today that Lowery directed an episode Skeleton Crew, the upcoming Star Wars series for Disney+ from MCU Spider-Man trilogy director Jon Watts. At this point, Lowery is an old hand at this major studio stuff. When he's not directing A24 gems A Ghost Story and The Green Knight, Lowery helmed the quite charming Pete's Dragon and the upcoming Peter Pan & Wendy, so the news comes as less of a shock than when The Daniels announced having directed an episode.

"Doctor Strange" stars Benedict Wong and Rachel McAdams on navigating the MCU
Skeleton Crew stars Jude Law and four unknown intergalactic teens who go on some sort of coming-of-age adventure. We assume this means it'll be something like Joe Dante's The Explorers or Avatar: The Way Of Water, where a group of adolescents make mischief in space and save the world. Yeah, we don't know much about the show, except that it is not a "kids' show."
Created by Jon Watts and one of his Spider-Man: Homecoming co-writers Christopher Ford, Skeleton Crew is slowly becoming a place for critically adored filmmakers to work on arguably the most popular and divisive franchise around. Everything Everywhere All At Once Oscar winners Daniel Kwan and Daniel Scheinert filmed an episode last year to keep their DGA health insurance because, in these United States, you must first direct a Star Wars before you can see a doctor.
"We aren't working on a whole series, we guest directed one episode," Daniel Kwan wrote on Instagram. "Jon Watts approached us to do an episode awhile ago (before EEAAO even came out). We love Jon, love Star Wars, love learning new tech, we love meeting new cast and crew, and we needed the days to keep our healthcare (!!!) so it was an easy yes. We shot it last year and had an incredible time working with the most talented cast and crew and im excited for you all to see it."
Lowery's next film, Peter Pan & Wendy, premieres [sigh] on Disney+ on April 28. However, we remain hopeful that it'll get a short theatrical run. After that, he's directing Mother Mary, a music drama starring Anne Hathaway and Michaela Cole, with music by Jack Antonoff and Charli XCX.