Here's what's up in the world of TV for Friday, June 12, and Saturday, June 13. All times are Eastern.
Top pick
Jonathan Strange & Mr. Norrell (BBC America, 10 p.m., Saturday): This long-awaited BBC series based on Susanna Clark's rapturously reviewed debut novel stars Bertie Carvel and Eddie Marsan as a pair of 19th-century magicians destined to bring magic back to an England that's forgotten it. Our own Caitlin PenzeyMoog hasn't forgotten the book, or magic, or that she's the A.V. Club reviewer on this one.
Also noted
Orange Is The New Black (Netflix: 3:01 a.m.—although it got released early on Thursday!): Everyone's cleared their calendars for the annual Orange Is The New Black binge-watch that begins…now! Myles McNutt is already ahead of us and has a season's worth of reviews ready to go once a day. So get ready, people. (And just to make sure you have reached complete OITNB saturation, Joshua Alston's up first with a TV Review overview.)
G/O Media may get a commission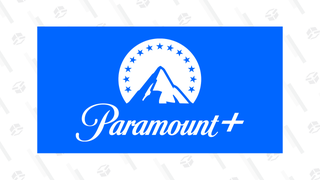 One month free
Paramount+ One-month Free Trial
Other Space (Yahoo): Molly Eichel saw last week's episode as the first clunker this reliably funny space comedy has turned out. She's hoping for a return to loopy form with her review of the season finale, where the Cruiser's potential return to Earth threatens both Natasha's memory and Stewart's command (and sexy alien dreams). Also threatened—the show's future, which hasn't been decided by the Yahoo gods yet. Maybe they should Google how much everyone likes it.
Phineas And Ferb (Disney, 9 p.m., Friday): The long-running animated kids show comes to an end, as the guys try to make the most of their last day of summer vacation, and that pesky Candace is determined as ever to make trouble for her brothers. Kevin Johnson pops in to say a sad goodbye to the boys, and summer, and joy, and laughter.
Childrens Hospital (Adult Swim, 11:59 p.m., Friday): In "Home Life Of A Doctor," Ken Marino's Dr. Glenn Richie returns to his family's Sao Paolo, Brazil home (because that's where the show takes place, of course) for Shabbat dinner. Dennis Perkins is certain that Glenn's parents have a strict no-goof policy at the dinner table.
Orphan Black (BBC America, 9 p.m., Saturday): Sara, Felix, and Mrs. S. head to England in search of the original clone from whence most of the cast sprang. Meanwhile Donnie keeps doing endearingly dumb things in furtherance of Alison's drug business. Kayla Kumari Upadhyaya takes over for the review of this penultimate episode of season three, while regular reviewer Caroline Framke rests up in preparation for next week's clone-splosion to come. (Maslanys—Maslanys everywhere.)
Power (Starz, 9 p.m., Saturday): In his thoughtful review of last week's season two premiere of this series about Omari Hardwick's conflicted club owner/drug kingpin, Ghost, Joshua Alston had this to say:
Power is essentially urban street lit, a story not unlike those available for 10 bucks on folding card tables on Adam Clayton Powell, but told with the planning and craft demanded of a competent scripted television show. That in itself is kind of awesome, considering how little television is created with black women in mind, and it's even cooler in the case of Power, which was developed from 50 Cent's concept by a black woman,The Good Wife alumna Courtney Kemp Agboh.
Sounds like reason enough to give the show a chance, especially as it's already been picked up for a third season after breaking the record for the most-watched Starz original series episode ever.
Elsewhere in TV Club
1995 Week keeps going back to the past with A.V. Clubbers giving you their picks for that year's pop culture they'd most want to experience for the first time. Then Mike D'Angelo continues the journey by revisiting Noah Baumbach's debut film Kicking And Screaming. After that, Jesse Hassenger looks back at Spike Lee's largely unheralded but "gripping and impeccably made" Clockers.
What else is on
Defiance (Syfy, 8 p.m., Friday): In his review of last year's season finale of this uneven "aliens transform St. Louis into Mos Eisley" Syfy series, Rowan Kaiser struck a note of frustrated elation, if that's a thing, saying:
I think it's fair to say that these two episodes were better than Defiance has ever been. And yes, it makes me happy that if the show is renewed, it knows how to be great, and if it's cancelled, it's going out on top.
Starting from there, Rowan's back to see if Defiance has learned lasting lessons from going out so strong, as he drops in to review the season three premiere.
FIFA Women's World Cup: U.S. vs. Sweden (Fox, 8 p.m., Friday): USA! USA! Some sort of anti-Sweden stereotype! USA!
Whose Line Is It Anyway? (CW, 8 p.m., Friday): Aisha Tyler's incarnation of the venerable improv show brings in comedy all-star guest Keegan Michael Key, sure, but everyone's tuning in to see the comedy stylings of NFL superstar Vernon Davis. (No need to look that up—not a joke.)
The Messengers (CW, 9 p.m., Friday): "One Messenger's in danger according to The Man." When will The Man get off angels' backs, man?
Strange Empire: Rise Of The Women (LMN, 10p.m., Friday): On a much more rough-and-tumble Canadian frontier (See: When Calls The Heart), the badass pioneer women here have to keep some dastard from framing the local indigenous people for his own chicanery.
Dark Matter (Syfy, 10 p.m., Friday): Syfy's back with another original sci-fi series, this time about a diverse group of people who wake up on a spaceship with amnesia, a cargo of really deadly weaponry, and a plotted destination of a mining colony on a planet about to become a war zone. That's some ready-made moral quandary right there.
No Good Deed (Starz, 9 p.m., Friday): Sure, it's not great or anything, but watching Idris Elba and Taraji P. Henson try to outwit each other for 84 minutes is pretty damned entertaining nonetheless.
Preach (Lifetime, 10 p.m., Friday): Joshua Alston's review of the premiere of this religious reality show just about says it all: "The producers put great effort put into making the worst possible version of Preach, even as you can hear the muffled screams of the much better show inside it."
Alec Mapa: Baby Daddy (Showtime, 10 p.m., Friday): Comedian Mapa's one-man show about his seriocomic struggles after he and his partner embark on adoption as a gay couple.
Vice (HBO, 11 p.m., Friday): The HBO newsmagazine series turns its acutely depressing lens on the Middle East, examining Saudi Arabia's anti-terrorism efforts and the reasons why foreign nationals keep running off to join ISIS.
Stanley Cup Final Game 5: Blackhawks at Lightning (NBC, 8 p.m., Saturday)
When Calls The Heart (Hallmark, 8 p.m., Saturday): In the second season finale of this Canadian frontier series, there's a life-threatening illness, an arrest, and a proposal, all playing out with unsurprising politeness.
I Killed My BFF (Lifetime, 8 p.m., Saturday): Lifetime takes a break from telling its female viewers never, ever to trust a man (they all have that one locked desk drawer you're never supposed to open) to remind women never to trust other women, either. Sure, you might have bonded in your shared hospital room, but your new BFF will turn on you when she decides to steal your man! Just wait until she looks in his trunk, then she'll be sorry.
Showtime Championship Boxing (Showtime, 9 p.m., Saturday): Deontay Wilder defends his heavyweight title against Eric Molina, which should be impressive to watch, as the pair have collectively won 56 previous fights while losing only two. And a full 49 of those opponents were rendered at least briefly unconscious!
My Deal With The Devil (Esquire, 10 p.m., Saturday): Not the real devil, sadly, just the metaphorical devil that is unfettered capitalism, as a former stockbroker tells his story of Wall Street misdeeds.
AFI Life Achievement Award: A Tribute To Steve Martin (TBS, 10 p.m., Saturday): Mel Brooks presents Steve Martin with an award for being funny. Should be pretty funny.
Jeff Ross Roasts Criminals: Live At Brazos County Jail (Comedy Central, 11 p.m., Saturday): Niche comedian Ross courageously mocks hardened criminals while surrounded by armed guards and a dozen TV cameras.
In case you missed it
Wayward Pines: When Alex McCown starts his review with "Holy hell," well, you can bet his review is worth a read.