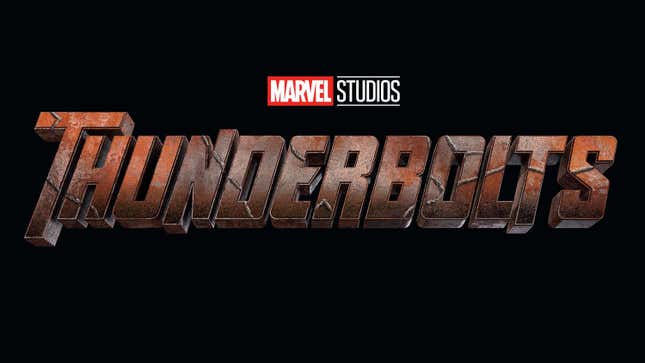 Another delay in the clockwork world of Marvel movies tonight, as Deadline reports that Florence Pugh's Thunderbolts has become the latest film to have its production delayed by the ongoing Writers Guild Of America strike. The supervillain-focused film is the second Marvel movie to officially get hit with delays due to the strike, after Marvel previously announced that the Blade movie was being put in stasis until the strike concluded. (Deadpool 3, meanwhile, is moving forward with filming this week, although it'll reportedly have to stick tightly to its script in order to do so.)
Loki's director on retro-futuristic computers and the significance of Mobius' soda choices
Thunderbolts, which was set to start filming in mid-June it Atlanta, has been a pretty big question mark on the schedule ever since the strike began; Marvel had previously suggested it wasn't worried about the film, but that was way back in the distant past of two weeks ago. As is, it feels like the studio's aggressive Phase Five push has left it especially susceptible to pressure from the strike; even if Thunderbolts has a completed script, the WGA has been extremely savvy about using public pressure and picket lines to make it more difficult for studios like Disney to make operating during the strike more difficult.
Thunderbolts has been in development since last June; the film will serve as a sort of grab-bag of popular characters from various other Marvel movies and shows, including Sebastian Stan's Winter Soldier, Pugh's Black Widow, David Harbour's Red Guardian, Wyatt Russell's John Walker, Hannah John-Kamen's Ghost, and Olga Kurylenko's Taskmaster. The Thunderbolts concept has mutated and changed a lot in the comics over the years, although the original incarnation was a group of villains masquerading as heroes; more recent versions have made it a lot more similar to D.C.'s Suicide Squad.
Crew on the film were reportedly notified of the delay earlier today; the current plan is apparently to resume filming as soon as the strike eventually ends.