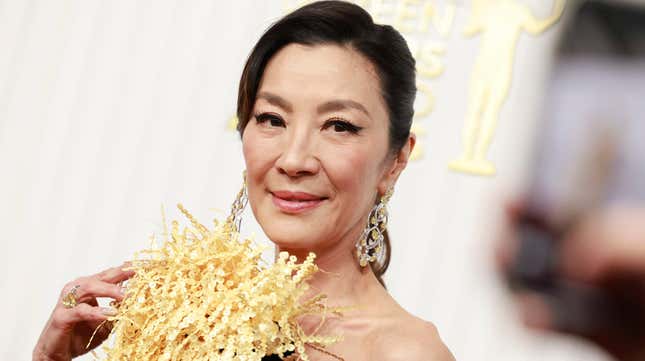 Michelle Yeoh began her acting career with a prolific run in '80s and '90s Hong Kong action movies. Decades later, she's solidly booked and busy, with American Born Chinese, Wicked, and several Avatar sequels on the way. Of course, she's also currently up for an Oscar for her multifaceted, multiverse-busting role in Everything Everywhere All At Once. However, 25 years ago, things looked very different for Yeoh.

Gold Standard: Oscars edition - Best Picture
The Malaysian-born star's first foray into Hollywood arrived with the 1997 James Bond flick Tomorrow Never Dies, in which she appears opposite Pierce Brosnan's 007. Yeoh's character, another spy named Wai Lin, subverted expectations for the long-running series.
"James Bond at that point had only been known as macho, and the girls were just the ones with cutesy names," Yeoh describes in a recent interview with People (via Variety).
The role immediately catapulted Yeoh to the international stage. While the job offers following Tomorrow Never Dies were numerous, they were still limited in crucial ways.
G/O Media may get a commission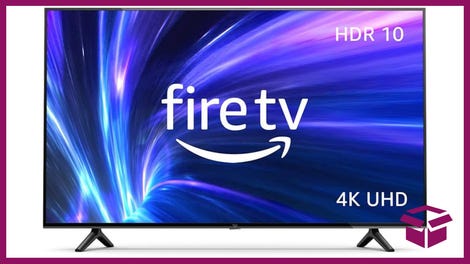 42% Off
Amazon Fire TV 50" 4K Smart TV
"At that point, people in the industry couldn't really tell the difference between whether I was Chinese or Japanese or Korean or if I even spoke English," Yeoh says. "They would talk very loudly and very slow. I didn't work for almost two years, until Crouching Tiger, simply because I could not agree with the stereotypical roles that were put forward to me."
Holding out for a project she believed in paid off, and Crouching Tiger, Hidden Dragon became a highlight of both Yeoh's career and the martial arts movie canon. The Crazy Rich Asians actor also recently opened up to Deadline about pushing for better representation onscreen, looking back on her time filming Danny Boyle's 2007 sci-fi horror Sunshine.
"I told [Boyle], 'It's interesting you only have one Asian in the whole thing; that you think in the future it's still the Russians and the Americans,'" she remembers. "[Boyle and screenwriter Alex Garland] were quick to recognize the opportunity, and so we ended up with such a diverse cast. Benedict Wong, Hiroyuki Sanada. What a great experience I had making that."