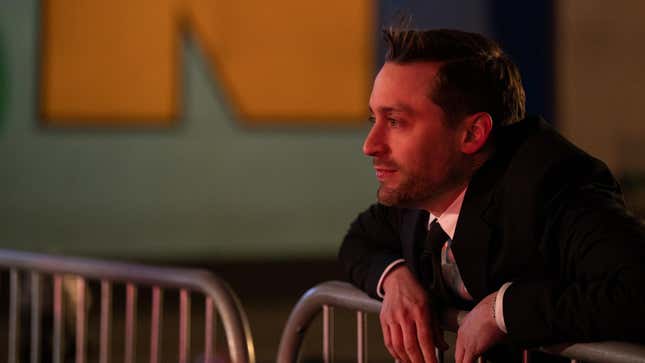 It's a big week for HBO, er, Max. Aside from Warner Bros. Discovery confusing consumers by dropping three of the most respected, well-known, and influential letters on television from its branding, the company is also broadcasting three series finales on Sunday night. Bridget Everett's beloved Somebody Somewhere, Bill Hader's Emmy-winner Barry, and HBO's biggest hit since Game Of Thrones, Succession, all come to a close this weekend. Is launching an app that many people didn't know they needed to download days before millions log on to watch the same piece of streaming video a good idea? Probably not. But Warner Bros. Discovery is turning their hubris to the max.
As such, HBO has begun emailing subscribers reminding them to update the app and sign into the service before 9 p.m. Sunday, and we're doing the same. No one wants a repeat of the True Detective finale, the Mare Of Easttown finale, the Euphoria finale, the House Of The Dragon premiere, or the Game Of Thrones finale. But, of course, those instances were caused by a feverish demand to watch the thing, not a weird unforced error caused by a confounding rebrand.
Per Warner, the app supposedly updated from HBO Max to Max for Fire TV, Cox Contour Stream Player, Roku, VIZIO Smart TVs, Xfinity X1 and Flex, and Xumo TVs. However, Android, Apple, DIRECTV, LG Smart TVs, PlayStation consoles, Samsung Smart TVs, and Xbox users must open the app and select "download."

While we're at it, this is also a reminder that Barry and Somebody Somewhere air a half hour later than usual because Succession needs an extra 28 minutes to tell us that Frank is now the CEO of Waystar Royco. So, Succession airs at 9 p.m., Barry at 10:30 p.m., and Somebody Somewhere at 11:05 p.m.

So as media professionals in the service of those who would like to watch the last episodes of their favorite shows in peace, we implore you, the fine, intelligent, and, might we add, very attractive, A.V. Club reader to open the "Max" app any time before Sunday night. If the app isn't on your device, head over to your local app purveyor and download it. Log in, poke around, and confirm everything works all right. Get to know Max. Have your parents do the same. No one wants to spend Memorial Day eve playing Geek Squad with the folks. Do whatever you need to ensure your Succession, Barry, or Somebody Somewhere viewing party goes off without a hitch. Good night, and good luck.