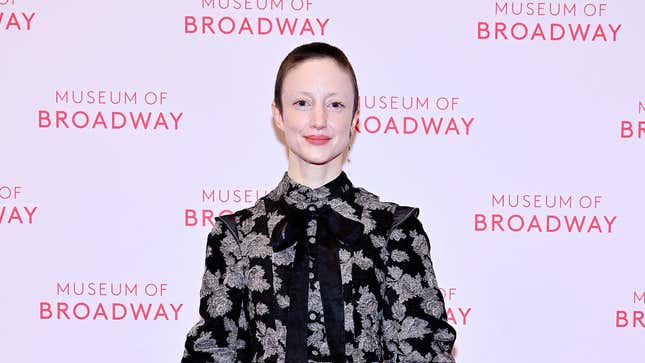 The big story this Oscars Season isn't "why did Nope get snubbed when it was so good?" or "will anyone be brave enough to stand up and say that Top Gun: Maverick was a little paint-by-numbers?", it's actually: Was it against the Academy rules for Andrea Riseborough to actively campaign for a Best Actress nomination for her performance in To Leslie? Everybody campaigns for Oscars, that's not really a secret, but it's usually about studios buying up "for your consideration" ad space, not one famous person telling every famous person she knows to vote for her.
But is that really any different or any worse than what everyone does? That's what the Academy is going to determine this week when it conducts some kind of potentially "elitist" review of what happened, and—much to no one's surprise—some Oscar voters have spicy hot takes on what all of this means and who is really at fault. Variety got quotes from a bunch of anonymous people from various branches of Oscar voters (actors, writers, documentarians), and the opinions range from "this is a problem with the whole thing" to "the whole thing is a problem."
Here's part of what someone involved with documentaries had to say:
It sounds to me that Andrea's team accomplished something that angered many people because we know how much money goes into trying to get an Oscar. Her team got her there without 30 billboards on Sunset. Without an installation on Hollywood Blvd. So, no, they shouldn't take her nomination away. If that happens, a lot more will have to be taken away.
G/O Media may get a commission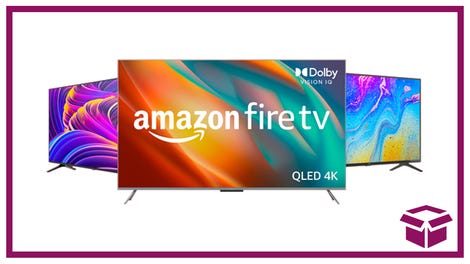 Ooh. stunning.
New Amazon Fire TVs
Similarly, someone on the PR side said that nobody will turn on Riseborough because it will inevitably require telling on someone else who does the same thing, adding, "[Riseborough's team] probably did it closer to the rules than not… she'll be fine." Meanwhile, a writer argue that her nomination should be taken away, not because she broke the rules worse than anyone else, but to make an example of her:
I have a feeling Andrea Riseborough will have her nomination rescinded because the Academy has to stop what's been going on for a long time. They say we're supposed to pick the best movies, but I don't think that's happening. I don't often vote when choosing nominees because I don't see enough. But when it's time to pick winners, I watch everything, but I find myself saying, 'This got nominated? How?' It's because streamers and journalists tell us what we have to choose, and people listen.
And here's someone who requested to keep even their job anonymous:
There's always one set of rules for one group and one set for another. Or should I say, one set for Black people? We see this all the time, and the Academy knows it. Yet, they chose not to do anything about it… so do I think she'll be kicked out? Hell no! Because 'White is Always Right.' She'll probably even win because the system is made for people like her to thrive. To succeed. To flourish. For Black people, there is no system. We aren't flourishing. But I'll wait to see what they'll do.
The Variety story has more (and longer) quotes, but the spiciest of the spicy hot takes are probably still locked away in Oscar voters' heads. C'mon, everybody! Just go on Twitter and say what you're really thinking!