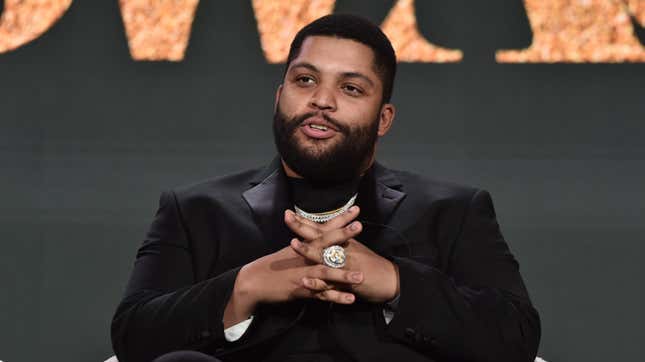 It's no question that we're living in the era of nepo babies, as finding someone in Hollywood with familial connections to the industry nowadays is as easy as heading to an actor's IMDB page. While some celebrities vehemently deny the title and insist their parents had no influence on their careers, that is not the case for Cocaine Bear's O'Shea Jackson Jr., who discussed his status as a nepo baby while visiting The Kelly Clarkson Show.
"I'm forever grateful for everything that my dad had to do to give me the opportunities that I have," said Jackson about his dad, rapper and actor Ice Cube, who he portrayed in the N.W.A. biopic Straight Outta Compton. "If I were to run away from that or shy away from it in any way, in my eyes that's disrespectful to everything he had to go through."
He added, "He didn't work as hard as he did for me to not accept and appreciate it."
Instead of shying away from being considered a nepo baby, the Ingrid Goes West star embraces the term as a "badge of honor," proudly repping his dad's name.
G/O Media may get a commission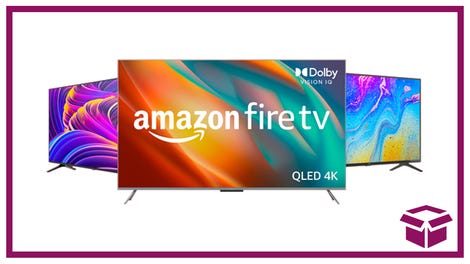 Ooh. stunning.
New Amazon Fire TVs
"A lot of people, when they see me, naturally [they say], 'Hey, you're Ice Cube's son,'" the Obi-Wan Kenobi actor continued. "You're damn right I am, 100 percent, that's my hero. That's my coach. At the same time, the door can be open but you've got to walk through."
Although he's fully on board for claiming his status as a nepo baby, Jackson did register the challenge he faced in regards to people's pre-conceived idea of him being entitled.
"I have a lot of people, they have an idea of what I'm going to be before I get to any set because of their idea of what my dad is," said Jackson. "They think I'm coming to set feeling entitled, or I feel like I need to have 'a posse' of 15-20 people with me, straight rap stuff. But no, I'm here to work. I pride myself on my professionalism."
This isn't the first time Jackson's dived into the nepotism baby conversation. In a series of tweets from December 2022, the Den Of Thieves actor opened up about having to audition for two years in order to play Ice Cube in Straight Outta Compton, saying "[Ice Cube] couldn't hold my hand through my career."
"I had to get my ass up and make it work," wrote Jackson. "From the roles I chose. The work ethic I put into them. My professionalism on sets and promo tours. Even leaving HIS agency and goin to find a team of my own. Once the door was opened it was up to me to walk through it and thrive."
He continued, "But none of that. NONE. OF. THAT. Happens that way without the love of my father. The work he put in to get us to a place of opportunity. And for me to ignore that or not accept and use as a guide would be foolish and disrespectful. I am grateful and I use his teachings daily."
Even with the connection to his dad, Jackson has shown his ability to fit into pretty much any genre of film, whether it's large-scale sci-fi blockbusters like Godzilla: King Of Monsters or as the quintessential rom-com bestie in Longshot. He's now seen alongside fellow Star Wars alumni Alden Ehrenreich in Cocaine Bear, facing off against the drugged-out animal who had too much fun with their supply.