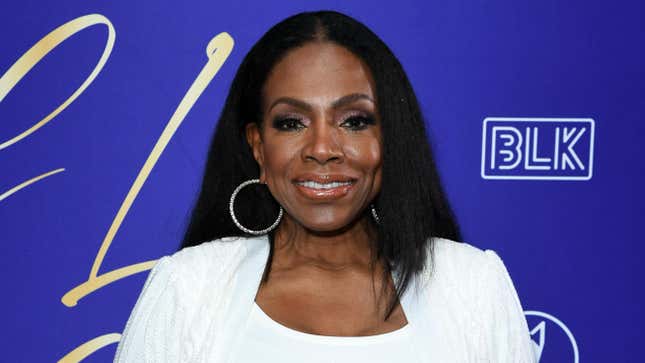 Another harrowing story of assault and corporate cover-up has emerged from a woman in Hollywood. Sheryl Lee Ralph—the beloved, Emmy-award winning star of Abbott Elementary—recently came forward with allegations that she was assaulted years ago by a "famous TV judge" who she has not named. She has also alleged that "everybody at the network saw it," but she was told to stay quiet to prevent "bad press."
Sheryl Lee Ralph didn't think Jimmy Kimmel's little stunt was cute
On an episode of the podcast Way Up With Angela Yee that came out this week (via Variety), Ralph emotionally recounted the assault, which she says occurred "at a very public place."
"I was suited. I had my suit on. I was handling my business for the television show I was on at that time. He and I were on the same network," she said of the unnamed judge (who she did make sure to note was not Judge Greg Mathis, who she called "a great man").
She continued: "This man walked in, grabbed me by the back of my neck, turned me around, and rammed his nasty ass tongue down my throat... And everybody at the network saw it."
While Ralph did not explicitly state what network she and the judge were a part of at the time, she did go on to detail a call she made to former mayor of New Orleans Marc Morial, who Variety notes served from 1994-2002. In that timeframe, Ralph was starring in the sitcom Moesha, which aired on the now-defunct network UPN.
Ralph says that Morial immediately jumped to her aid when she called to report the incident from the event, asking, "You want me to send the police there right now? 'Cause we will fix his you know what right now."
The network, however, asked her to remain silent about the attack. "Somebody at the network tapped me on the shoulder, and they said 'Please don't,'" she alleged.
"Do you know that they did not want any bad press around their show, and did not care what had just happened to me," she continued. "That's the kind of stuff that happens. That's what happens. That's what makes it hard for women to speak up about these things."
If you or someone you know is suffering from sexual abuse, contact the RAINN National Sexual Assault Hotline at 1-800-656-4673.