Here's what's up in the world of TV for Monday, Jan. 2. All times are Eastern.
TOP PICK
How I Met Your Mother (CBS, 8 p.m.): Seemingly every network on television is bringing back at least one show tonight… except for all of those shows we, y'know, cover. So you're stuck with the two CBS comedies, on a night when all of the CBS line-up is new, should you feel like checking in. Anyway, HIMYM did some pretty interesting stuff before its winter break, and Donna Bowman is excited to talk it over with y'all, particularly after some of you just loved the shit out of it and some of you… didn't.
---
REGULAR COVERAGE
Misfits (Hulu, 8 p.m.): After Rowan Kaiser liked last week's episode so much and many of you… didn't, we're ready to see what happens this week. We're not sure we can predict accurately, but we're willing to bet that chairs will be hurled. Awesome.
2 Broke Girls (CBS, 8:30 p.m.): Todd VanDerWerff takes the night off and tosses Brandon Nowalk the latest episode of what's both TV's number one new show and the number one new show for us readership-wise. (We're as surprised as you.)
---
TV CLUB CLASSIC
Scrubs (11 a.m.): Did you miss TV Club Classic as much as it missed you? Well, Myles McNutt is back with more thoughts on the first season of this hospital sitcom, including two episodes with really, really terrible puns in the titles. No peeking!
G/O Media may get a commission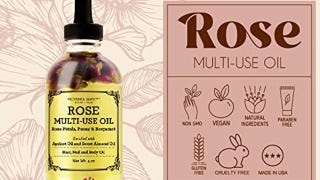 Provence Beauty Rose Multi-Use Oil
Justice League (1 p.m.): Parallel universes are always good for some fun in comic book tales, and this episode—dedicated to legendary comics guy Gardner Fox—takes the Justice League on a tour of one, with Oliver Sava as their feisty guide.
---
WHAT ELSE IS ON?
Antiques Roadshow (PBS, 8 p.m.): The Roadshow pulls into Tulsa, Oklahoma, for the premiere of its 16th season, and we couldn't be happier that this odd little program is helping keep PBS alive in the New Year. Go, weird Oklahoma tchotchkes!
The Bachelor (ABC, 8 p.m.): We're not sure we're actually "recommending" this, but it's probably worth watching, just to know what people are talking about in Us Weekly for the next five to six years. Forget about us. We're hopelessly lost already.
The Lying Game (ABC Family, 9 p.m.): This junior novelization version of Ringer turned into quite a fun little teen soap by the time it went away last fall, so here's hoping that the back half of season one packs just as much goofy fun for all.
Celebrity Wife Swap (ABC, 10 p.m.): If you're wondering just what Celebrity Wife Swap is, we can pretty much tell you that it's exactly what you think it is. There are no surprises here. Regardless, we'll still be reviewing it because we're completists.
The Last Of The Mohicans (IFC, 8 p.m.): Get your Michael Mann on with this one, which is still the biggest hit at the box office the brooding auteur has ever directed. Also, it features Daniel Day Lewis at his most potent… in several senses of that word.
Red (Showtime, 9 p.m.): This wasn't bad for what it was, but we couldn't help but feel that it just should have been… better. Still, a bunch of old people going back on one last mission and Helen Mirren firing heavy weaponry? That's worth something.
Rose Bowl: Wisconsin vs. Oregon (ESPN, 5 p.m.): There's lots of good sports to watch today, including that outdoor hockey game and bowls by the bucketload. But we're going with this one as the top pick because it doesn't have a sponsor.
---
IN CASE YOU MISSED IT
Hell On Wheels (Sunday): Any time one of the shows we cover regularly gets an F, there's a siren that goes off at TV Club headquarters, and we all holler at each other to stop the presses and such. Phil Nugent gave us such a fun New Year's Day here.