It may be November, but there's still plenty of time left to memorialize landmark records celebrating their 20th anniversary! This time it's U2's career-changing Achtung Baby, which music editor Steven Hyden loved and host Kyle Ryan hated. What they discover here is that the album isn't as different as it seemed 20 years ago. Quiz Master Scott Tobias had an idea for a new game that we try out, though it seems endless. We solve the mystery of a half-remembered animated film for a listener in Ask The A.V. Club, then another listener asks us what went wrong at NBC. We close it out with Extracurricular Activities, kicking Project Runway when it's down.
1:00 - Steven Hyden (big fan) and Kyle Ryan (hater) discuss the legacy of U2's Achtung Baby
15:05 - Mmm… ham with Scott Tobias, Keith Phipps, Nathan Rabin, and John Krewson
29:09 - Ask The A.V. Club solves a reader's mystery and discusses the sad story of NBC with Todd VanDerWerff and Erik Adams
41:36 - Extracurricular Activities with Erik, Todd, and Scott
Related stuff:
Achtung Baby reissue
From The Sky Down
Who Needs A Good Cock-Punching? [The Onion]
Starchaser: The Legend Of Orin [Wikipedia]
The Hitchhiker's Guide To The Galaxy audiobook [iTunes]
Better Late Than Never: The Hitchhiker's Guide To The Galaxy 
Margaret
Project Runway
Top Chef: Just Desserts
Direct your comments to discussions@avclub.com, or leave us a voicemail at 314-AVCLUB0.
G/O Media may get a commission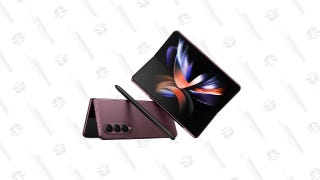 Save Up to $300
Galaxy Z Fold4
Subscribe to Reasonable Discussions
iTunes
FeedBurner