"An intimate love story set against the London fashion scene of the 1950s, Phantom Thread is as tastefully crafted as the haute couture its characters design and wear. But don't be thrown by the immaculate embroidery. Paul Thomas Anderson, the justly revered American master who wrote and directed, is too obsessed with misfit psychologies to make a fusty costume drama. Compared to his enigmatic human puzzle The Master and his almost impossibly convoluted Thomas Pynchon detective yarn Inherent Vice, this new period piece looks straightforward and even restrained… But the mannered elegance of the filmmaking masks a perverse and finally rather moving relationship study."
Read the rest of our review here.
---
"In Luca Guadagnino's sensitive, sensual Call Me By Your Name, a bright teenage boy living in the picturesque Italian countryside falls into a passionate summer fling with an older man, the American graduate student who's come to study for the season… Paced like an especially lazy summer, the film sidesteps conflict and subplot, devoting nearly all of its languid two hours and change to the tractor beam of mutual attraction, as its lovers-to-be trade signs, flirtatious gestures, furtive glances, stolen touches, and loaded squabbles. They dance around each other, sometimes literally, and the film is a kind of dance, too: that agonizing, exciting waltz of uncertain courtship—of two people orbiting one another, feeling out the feelings between them, dropping and interpreting clues, inching ever closer together."
Read the rest of our review here.
---
"Written and directed by Rian Johnson (Looper, Brick), The Last Jedi is a middle chapter in most of the right ways. Unburdened by the necessity for introductions or tying up loose ends, it operates in a rollicking present tense, never stopping to catch its breath as it races through two and a half hours of running time. This isn't a nostalgia trip through another film's highlights, à la the franchise reset J.J. Abrams offered two years ago [...] More than replicating the specifics of [The Empire Strikes Back], The Last Jedi preserves its general values, its spectacle and mysticism and downbeat Shakespearean drama."
Read the rest of our review here.
G/O Media may get a commission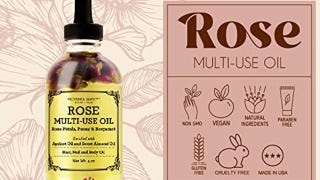 Provence Beauty Rose Multi-Use Oil
---
"From the opening minutes of Craig Gillespie's unreliably narrated, glibly entertaining biopic I, Tonya, it's clear that Margot Robbie has disappeared into the role of disgraced figure skater and pop culture punching bag Tonya Harding. It's not a precise imitation: However hard the wardrobe and makeup teams have worked to deglamorize this glamorous Hollywood star, she still doesn't look much like the person she's playing… But as she wraps her mouth around a cigarette, a cornpone accent, and some well-delivered profanity, Robbie channels the antagonistic, take-no-shit attitude of her infamous 'character,' while adding notes of disappointment and even dignity missing from every headline or Hard Copy treatment of The Tonya Harding Story."
Read the rest of our review here.
---
"Lady Bird is something truly special: a coming-of-age comedy so funny, perceptive, and truthful that it makes most other films about adolescence look like little more than lessons in cliché. Greta Gerwig, the one-time mumblecore starlet who wrote and directed the movie, has already established herself as a poet laureate of anxious youth, having co-authored and starred in Noah Baumbach's bittersweet, screwball study of arrested development, Frances Ha. Plenty of what made that film wonderful—the warm affection for foibles, the lightning-quick volleys of verbiage, the nimble editing—should apparently be attributed to Gerwig as much as Baumbach, given how well-represented those same elements are here. And yet Lady Bird is its own movie, as generous as it is insightful about the strange business of growing up and into yourself."
Read the rest of our review here.