There's a lot of music out there. To help you cut through all the noise, every week The A.V. Club is rounding up A-Sides, five recent releases we think are worth your time. You can listen to these and more on Spotify.

---
[Schoolboy/Interscope, May 17]
As a pop star, Carly Rae Jepsen is both relatable and aspirational. She isn't afraid to overshare about her insecurities and heartbroken moments, but, ultimately, the Canada native possesses unwavering belief in herself. The idea of perseverance is especially strong throughout her fourth studio album, Dedicated, which emerged in the wake of a breakup. Sonically, the album builds beyond her sleek, '80s synth-pop and electro-R&B: "Want You In My Room" is circa-1987 Kylie Minogue meets Cocteau Twins' sugar-rimmed alt-rock, while the Electric Guest-featuring "Feels Right" is strutting, Broadway-brash soul with jaunty piano. Lyrically, the benefits of moving forward past a rocky patch, while still honoring emotional turbulence, are also prominent. Although the remorse-filled protagonist of "Julien" pines after a fling, songs such as "Party For One" reassure that going solo is also acceptable. Dedicated's centerpiece, however, is "Real Love." The title is something Jepsen boldly states that she wants ("I'm not even scared about it"), even if she admits she's "been feeling weak without it" and, more tellingly, it's something "I don't know a thing about." Jepsen doesn't have life figured out—but the resiliency built into her music makes the chaos much easier to navigate. [Annie Zaleski]
---
Tyler The Creator, Igor
[Columbia, May 17]
G/O Media may get a commission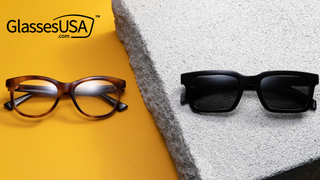 60% off frames
GlassesUSA.com Back to School Sales
For a long time, Tyler The Creator seemed like the luckiest guy alive: a gifted-enough aesthete who happened into friendships with at least three generational talents. On 2017's Flower Boy, though, he dropped the 4chan facade, tuned his Neptunes jones more toward the Steely Dan end of the spectrum, and came out as a musician with his own range and voice. The new Igor starts off dazzling, a collage of shimmering Euro disco, heartsick pop melodies, and pitch-shifted call-and-response verses. It posits a universe in which Drake didn't immediately co-opt 808s And Heartbreak, instead letting its influence fertilize rap's more experimental corners. (No wonder Kanye shows up for a benedictory verse.) The record ends with a whimper, aiming for an emotional crescendo Tyler can't quite pull off, but given its overarching Call Me By Your Name narrative arc, maybe that's intentional. Like a summer fling, Igor will linger for its highs, which are undeniable. [Clayton Purdom]
---
Kelly Lee Owens, "Omen"
[Smalltown Supersound, May 9]
Before she dedicated herself to music full-time, Kelly Lee Owens was a nurse—a sensibility that undeniably translates to her music. "Techno therapy" is the best way to describe it: an ethereal blend of club, ambient, dream pop, and R&B, with elliptical, often uplifting lyrics. Since breaking out with Kelly Lee Owens in 2017, the Welsh DJ-producer has kept mega busy on the tour circuit, while also remixing artists like St. Vincent and Björk and continuing to assemble original work. New song "Let It Go," out digitally now but on vinyl July 5, is a ricocheting dance cut reminiscent of her debut's most energetic moments. But honestly, the B-side is where it's at: "Omen" explores new textures for Owens while showcasing her ability to produce deep, cathartic tracks from relatively few elements. Even if you're somehow not moving to it, "Omen" is a full-body experience, pairing anti-gravity synth squiggles with sternum-shaking subs. It's generous, mystical music that clears out negative energy as it rattles your trunk. [Kelsey J. Waite]
---
We're collecting our A-Sides recommendations over on a Spotify playlist updated every Friday. Tune in and subscribe here.
---
[4AD, May 17]
"The National treats its guests like members of the band—as on opener 'You Had Your Soul With You,' when their vocals often eclipse Berninger's—the rousing catharsis of its best work still roars in muscular tracks like 'Rylan' and 'Where Is Her Head,' both of which strike spirited climaxes on par with beloved cuts like 'Sea Of Love' and 'All The Wine.' The best moments, though, are perhaps the most understated: the thrumming, sepia-toned 'So Far So Fast' is as inspiring as it is existential, while the overcast electronica of the title track finds Dessner painstakingly layering drums and horns over a penetrating base of chirping birds and buzz-sawing synths. The National's never been afraid to dial things down, but it's rarely sounded as vulnerable as it does here—song after song, Dessner's vibrant, moody arrangements serve to reflect Berninger's precarious balance of hope and frustration."
ICYMI, read our featured review of I Am Easy To Find right here.
---
[Hopeless, May 10]
Dan Campbell, the wailing heart of Philadelphia's The Wonder Years, has been indulging his narrative whims these last few years with Aaron West And The Roaring Twenties, a solo project that tells the story of its titular character, a broken man drunkenly working through grief, divorce, and addiction. We Don't Have Each Other, Campbell's first LP under the moniker, was a gutting portrait of loss, but Routine Maintenance is more optimistic, with rowdy horns and rootsy banjos underscoring Campbell's themes of hardscrabble humility. What's really staggering, though, is how much literary care Campbell puts into this musical world—songs like "Running Toward The Light" weave in characters from past songs, while "Rosa And Reseda" and "Winter Coats" broaden Aaron's orbit, giving his journey a picaresque flair that eases itself into a gritty, satisfying ending. Campbell remains a striking wordsmith, deftly juxtaposing romantic metaphors with blunt, conversational scraps that ensure his ne'er-do-wells aren't entirely swept up in the heart-swelling grandeur of it all. [Randall Colburn]