1. Neil Young, "Cowgirl In The Sand" (10:06)
Neil Young has a knack for making 10 minutes sound like not nearly long enough. On "Cowgirl In The Sand," from his first album with Crazy Horse—the unstoppable Everybody Knows This Is Nowhere—Young sets a template that he'd repeat plenty of times in the future: Start with a gentle pop song and then let your guitar do the talking for a few minutes. "Cowgirl" never feels wanky, even as it offers up gnarly solos for minutes at a time.
2. Low, "Do You Know How To Waltz?" (14:37) 
The longest song by Duluth, Minnesota's finest export starts with two minutes of slowly building rumble before a snare snap signals that its heart has arrived. Then husband and wife Alan Sparhawk and Mimi Parker sadly harmonize for a couple of minutes before giving the epic "Do You Know How To Waltz?" back to instrumental rumble, which builds ominously for another 10. It was the first time this quiet band decided to get sort of loud, and they did so in epic fashion.
3. Bob Dylan, "Desolation Row" (11:21)
Bob Dylan's first real rock 'n' roll album, Highway 61 Revisited is rightly celebrated as a landmark in his musical progression from baby-faced folk singer to hard-edged pop star. But Dylan's newfound proclivity for hopped-up rhythm and blues wasn't nearly as innovative as his surreally evocative lyrics, which poured out of him in a hypnotic, stream-of-consciousness blur that often went on and on for several minutes. While mid-'60s radio stations somehow found room for more than six minutes of "Like A Rolling Stone," there was no accounting for Highway 61's sprawling closing track, "Desolation Row." Stretching a song comprised only of two acoustic guitars and two gut-busting harmonica solos to the breaking point, Dylan justified all 11 minutes and 21 seconds of "Desolation Row" by turning out one great line after another, summing up the '60s at the decade's midpoint and predicting much of what came after in the country's emerging counter-culture.
4. Television, "Marquee Moon" (10:40)
Punk was supposed to be defined by amateur enthusiasm and short, back-to-the-roots songs. So maybe that's why, despite being one of the most important bands to emerge from the hothouse of mid-'70s New York, Television never really fit in anywhere. Singer and chief songwriter Tom Verlaine shared the Talking Heads' art school sensibilities, but the snaky, crystalline guitar sound he and Richard Lloyd created was its own beast. Television twists and stretches throughout its 1977 debut, nowhere as freely as on the title track, a nervous, sprawling centerpiece in which Lloyd and Verlaine offer a primer on new ways to bend, shape, and truncate the sounds made by electric guitars.
G/O Media may get a commission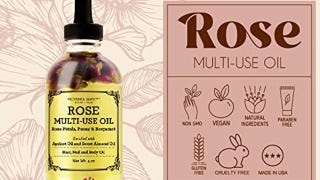 Provence Beauty Rose Multi-Use Oil
5. The Velvet Underground, "Sister Ray" (17:27)
Considering that amphetamines were supposedly The Velvet Underground's drug of choice during the White Light/White Heat sessions, "Sister Ray" could have been much, much longer. (Live, it often was: The longest of the three versions collected on Bootleg Series Volume 1: The Quine Tapes spans 38 minutes.) Echoing the orgy-gone-awry portrayed in Lou Reed's lyrics, the song begins as a standard three-chord rager before devolving into improvisational chaos, balanced between stabs of Reed's guitar and John Cale's distorted organ. As if stuck in a nightmare or attempting to piece together details the morning after, Reed loops back to the scene ("She said 'I couldn't hit it sideways'"), his repetition goaded on by the always-steady hands of drummer Maureen Tucker. The single take that yielded "Sister Ray" was apparently a real nightmare for the recording engineer: He reportedly walked out on the session, leaving the speeding Velvets to come to their own conclusion.  
6. Of Montreal, "The Past Is A Grotesque Animal" (11:52)
Of Montreal's Hissing Fauna, Are You The Destroyer? has been called a breakup album as well as a tale of Kevin Barnes' shift towards Georgie Fruit, his glam-rock alter ego. Plopped in the middle is "The Past Is A Grotesque Animal," nearly 12 minutes of repetitive minor-chord guitar riffs, sinister/seductive backing vocals, and lyrics delving into things like Georges Bataille and the thought, "I've explored you with the detachment of an analyst."
7. Mastodon, "The Last Baron" (13:01)
Atlanta metal monster Mastodon isn't known for going small, and the group's 2009 album Crack The Skye is stocked with plenty of sturm, drang, and even a multi-movement mini-opus in the form of "The Czar." But it's the disc's closer, the sprawling, prog-heavy "The Last Baron," that shows Mastodon to be as gargantuan as its namesake. Densely layered and conceptual, the song is the fitting conclusion to an album that integrates personal tragedy (the suicide of drummer Brann Dailor's teenage sister) into Russian history and wormholes and shit.
8. Joanna Newsom, "Only Skin" (16:53)
Not that the whole song isn't great, but it's worth sticking with "Only Skin," from Joanna Newsom's ornate Ys, for a moment that comes near its end: Having spun unpredictably from apocalyptic vignette to apocalyptic vignette, Newsom's cracking fairy voice is met by the deadpan baritone of Smog's Bill Callahan. As Van Dyke Parks' orchestra swells behind them, the duo exchanges lines of despair and devotion with a chorus of overdubbed Newsoms, until the chorus delivers the final blow: "I love you truly, or I love no one." Somehow, in a nearly 20-minute meditation on the fleeting nature of life, that line is the most crushing sentiment.
9. Modest Mouse, "Trucker's Atlas" (10:57)
On their last album before slicking things up a little bit—the fan-favorite Lonesome Crowded West—Modest Mouse delivered the ornery "Trucker's Atlas," which alternates between Isaac Brock's bark and a sweet little speak-sing. About halfway through, the travelogue gives way to a sloppily hypnotic jam that never sounds too jammy.
10. Neurosis, "Purify" (12:18)
Experimental metal legend Neurosis has never been known for either brevity or levity. But "Purify," the centerpiece of the group's monstrously epic 1996 album Through Silver In Blood, is arguably the most sonically dense and richly textured piece of music the band has recorded. With ocean-sized riffs, cosmic stretches of howling emptiness, and the most perverse, horrific abuse of bagpipes ever, it just doesn't get any vaster than this.
11. Yes, "Heart Of The Sunrise" (11:27)
Given a minor revival by its inclusion in Vincent Gallo's Buffalo 66, the 1972 Yes song "Heart Of The Sunrise" is an equally disjointed yet lulling piece of work. After a karate-chop blitzkrieg of sharp riffs and shifting meter, the song switches gears into churning, off-kilter funk made all the stranger by Jon Anderson's forlorn wail. By the time the opening theme reasserts itself, a strangely pleasing exhaustion sets in. When it comes to prog-rock endurance tests, "Sunrise" may be the genre's catchiest and most tuneful.
12. Stereolab, "Jenny Ondioline" (18:08) 
On this centerpiece track from Stereolab's benchmark Transient Random-Noise Bursts With Announcements, you can hear the band honing what would come to be its definitive sound, taking its earlier, noisier garage-rock guitar churn and applying it to a hypnotic groove, then slowly bringing in layers of droning synthesizers and the dreamy, insistent harmonies of Laetitia Sadier and Mary Hansen until the whole thing becomes a beautiful mess. "Jenny Ondioline" became such a signature song for Stereolab (while Hansen was still alive) that no live set was complete without it popping in for an encore, ensuring fans always got their money's worth.
13. Wilco, "Spiders (Kidsmoke)" (10:46) 
Fans notoriously ragged on "Spiders (Kidsmoke)" as an example of why musicians—and specifically one prone to self-indulgence like Jeff Tweedy—shouldn't craft songs solely on ProTools. But while the cyclical "Spiders (Kidsmoke)" occasionally overstays its welcome (did we really need to hear that whole middle section again?), the song's attempt to fuse crunchy pop-rock breakdowns and skronk-y no-wave jitters to a propulsive Krautrock thrum succeeds more than it fails—and that Wilco put itself out there at all provided a compelling argument for its greatness. It's the rare experiment that ends up defining a band.
14. Led Zeppelin, "Achilles Last Stand" (10:25)
While Led Zeppelin partook in many extended jams prior to "Achilles Last Stand"—including Physical Graffiti's 11-minute version of the blues standard "In My Time Of Dying"—it wasn't until "Achilles Last Stand," the opening track of 1976's Presence, that the band really stretched out. Breaking starkly from its bread-and-butter folk ballads and blues-based stompers, "Achilles" is an angular, almost alien-sounding juggernaut of rock that feels harder, colder, and stranger the longer it goes on (and on and on).
15. Public Image Ltd., "Albatross" (10:32)
Before it was about being a caricature of someone being irritating, John Lydon's entire career was based on being actually irritating. This was never clearer than on this track from Public Image Ltd.'s Metal Box, which seems specifically calculated to make record executives nervous. Yet somewhere in Lydon's tuneless caterwaul about "getting rid of the albatross," the monotone, dub-derived burble of Jah Wobble's bass, and the needling shards of Keith Levene's guitar lies one of the most alienating post-punk songs ever committed to tape—a coldly aloof spirit that only makes it more attractive. For all the thousands of similarly poker-faced disco-punk imitators that have sprung up in the last decade, "Albatross" is their blueprint.
16. Suicide, "Frankie Teardrop" (10:25) 
In truth, "Frankie Teardrop" barely qualifies as music: It's really just 10-plus minutes of bone-rattling static pings, far-off drones, and Alan Vega stage-whispering when he's not letting loose with a bloodcurdling scream or a series of maniacal yips. The lyrics tell a back-alley ghost story about a man named Frankie who can't make ends meet, so he kills his wife and his 6-month-old kid, then ends up in hell—subject matter so disturbing, apparently, that Nick Hornby wrote in his 31 Songs that he was still afraid of it despite not having listened in 20 years. But there's something so primal about "Frankie Teardrop," something so casual about its madness, that it cuts deeper than any number of churning death metal songs that try grasping for the same effect. "Frankie Teardrop" may not be music, technically, but it's still an arresting example of the power of song.
17. Kraftwerk, "Autobahn" (22:43)
American listeners who made "Autobahn" Kraftwerk's first Top 40 hit in 1975 must have been shocked when they picked up the album of the same name: The single was a crisp three and a half minutes long, but the album version was as long as a typical sitcom. That was no accident; Ralf Hütter and Florian Schneider designed the hypnotic, heavily machine-processed song to sound like an inter-city car trip. They would never indulge themselves at quite that length again, but the sound of the song, with its ticking bass, electronic percussion, and mechanical feel would go on to become a huge influence on techno.
18. The Dismemberment Plan, "Respect Is Due" (12:35)
Constructed slowly over a snaking, minimal backbeat, "Respect Is Due" appears to be The Dismemberment Plan's weary goodbye to a relationship well past its expiration date. Long pauses, whispered grievances, and the occasional sarcastic quip create an air of almost-but-not-quite-indifference that would serve well as the last track on the breakup mix to end all breakup mixes. The chorus, delivered at increasingly higher tempos and tones starting around the 10-minute mark (repeated a dozen times to double as the closing verse), winds up brutal in both its volume and irrevocability: "If I ever would let down the walls that protect me from you / I would say respect is due / but not in this lifetime."
19. Beastie Boys, "B-Boy Bouillabaisse" (12:33)
Nowhere is Paul's Boutique Olympian ambition, conceptual brilliance, and kaleidoscopic sonic palette more apparent or transcendent than in its mind-bending final track, "B-Boy Bouillabaisse," a blunted statement of purpose that shuffles effortlessly between goofball old-school bravado, greasy, Meters-style funk, Isley Brothers guitar heroics, Johnny Cash, and disco. It's a magnum opus that sums up in 12 and a half minutes where the trio came from and points to where it's headed. With "B-Boy Bouillabaisse," the New York pranksters/closet idealists defiantly, permanently made the leap from boys to men, from pop stars to major artists.
20. The Sugarhill Gang, "Rapper's Delight" (14:37)
The Sugarhill Gang's revolutionary 1979 hit "Rapper's Delight" brought hip-hop from the streets and park jams of New York to radio, record players, and the mainstream. It was hip-hop's big bang, commercially at least, but it was more Pat Boone than Chuck Berry. Big Bank Hank famously "borrowed" hip-hop pioneer Grandmaster Caz's rhymes without credit or contributions, and the group itself was a creation of Sugar Hill Records founder Sylvia Robinson. The nearly 15-minute song features the trio seemingly rapping the contents of their entire rhyme notebooks and the notebook of at least one more talented contemporary. Building on the infectious beat of Chic's "Good Times" is feel-good pop-rap that made hip-hop accessible to the broadest possible audience and paved the way for pop-rap superstars to come, from MC Hammer to DJ Jazzy Jeff And The Fresh Prince.
21. Sun Kil Moon, "Duk Koo Kim" (14:32)
Before borrowing and tweaking a South Korean boxer's name for his Sun Kil Moon project, Mark Kozelek turned his attention to another South Korean fighter for this song, which the former Red House Painters leader has performed under all three of his guises. It first appeared on record in two different forms via a limited-edition 10-inch on Cameron Crowe's Vinyl Films label (in 10:35 studio and 9:15 live versions, both done solo-acoustic), but Kozelek went all out on this 14-and-a-half-minute full-band take found on Sun Kil Moon's debut, 2003's Ghosts Of The Great Highway. While the lyrics do cover the fatal 1982 fight between Ray Mancini and Kim that left the latter "without face, without crown / and the angel who looked upon / she never came down," it's just part of a larger reflection on mortality and good old-fashioned carpe diem. The music—split up, more or less, into three parts—couldn't be more beautiful and dreamy, and it's hard to shake the words that come around the first transition: "You never know what day's gonna pick you baby / out of the air, out of nowhere / Oh, come to me once more my love / show me love I've never known."
[pagebreak]22. Stevie Wonder, "Do I Do" (10:28)
Stevie Wonder's "Do I Do" is both light in spirit and infectiously catchy, delivering the strong shot of unfettered joy that's always been an essential part of his method. An impromptu rap and a Dizzy Gillespie guest appearance extend Wonder's career-long effort to articulate a coherent vision of black culture, encompassing the history of jazz, blues, and soul, along with the community's roots in Africa, Latin America, and the islands. To put it succinctly: "Do I Do" is what Wonder does.
23. Sigur Rós, "Svefn-g-englar" (10:04)
The album Ágætis Byrjun was many people's first exposure to Icelandic band Sigur Rós, and the album opens strongly with "Svefn-g-englar," whose slowly unfolding moans and creaks sound like glaciers drifting towards each other. Though the lyrics to "Svefn-g-englar" are in Icelandic, the chorus' repeated word "tjú" sounds a little like "it's you," which perhaps helps English-speakers find their footing in the song's alien landscape. And given the length of "Svefn-g-englar," listeners have little choice but to settle in and explore Sigur Rós' world, at a leisurely pace.
24. Traffic, "The Low Spark Of High Heeled Boys" (11:42)
Classic-rock radio always seems to save Traffic's sinewy jazz-fusion exercise for late at night, perhaps because it's the perfect song for people receptive to reverie. The tell-tale fade-in of "The Low Spark Of High Heeled Boys" sets listeners up for its 11-plus minutes of soft buzz, plunking piano, and bongos, but what really gets minds wandering (and wondering) are Jim Capaldi and Steve Winwood's oblique lyrics about the mighty being laid low, to the sound of that titular "low spark." Rock 'n' roll in the late '60s and early '70s featured lots of songs about changing times and squares being left behind, but "The Low Spark Of High Heeled Boys" is one of the weirdest, taking a gentle approach to the coming coup, perhaps as a way of letting people know that it'll catch them when they least expect it—maybe while they're dreaming.
25. Pink Floyd, "Dogs" (17:08)
For all of Roger Waters' thematic ambition and lyrical pretension, Pink Floyd was first and foremost a good band, capable of giving a 17-minute song like "Dogs" a real flow, without resorting to the disjointed, over-thought rock symphonies that were the norm for prog. David Gilmour's guitar solos on "Dogs" (a song he co-wrote with Waters) aren't explosive displays of virtuosity; they're atmospheric, bluesy, and progressive in the best possible sense of the word. The song itself holds to a fairly brisk pace for such a lengthy track, building from a trance-like opening into a long stretch of rich emotional expression before ending in weirdness and intimations of violence. It's one of the most pleasurable songs ever written about how getting ahead in the world requires a little symbolic murder.
26. Wolf Parade, "Kissing The Beehive" (10:51)
Wolf Parade's two songwriters, Dan Boeckner and Spencer Krug, are usually credited with writing the songs that they sing, but they joined forces for the epic At Mount Zoomer album-closer "Kissing The Beehive." Boeckner's more grounded voice delivers the verses at first, with Krug's higher, weirder throat taking the sultry sorta-chorus and then hijacking the amazing track's middle section. Eventually the whole thing gives away to a battle between new wave synths and snarly guitars. And then there's this mighty line: "You held your cock in the air and you called it a guitar!"
27. Sonic Youth, "The Diamond Sea" (19:35)
Sonic Youth has more than earned its avant-garde bona fides over the years, but the band has often found ways to make dissonance and chaos sound downright catchy. The sprawling "The Diamond Sea" closes the 1995 album Washing Machine, and begins with a conventional, even tuneful, opening. The rest cycles through variations on that tune's themes, building on them, stripping them down, returning to base, and then spilling out into a droning, hypnotic, feedback-drenched finale. What begins as a pop song transforms into music from the edge of reason at an almost subliminal pace.
28. Fairport Convention, "A Sailor's Life" (11:21)
Fairport Convention pioneered a style that mixed the new sounds of '60s rock with traditional British folk music. The band's third album, 1969's Unhalfbricking, could double as a mission statement, joining originals like the Richard Thompson-penned "Genesis Hall" and Sandy Denny's "Who Knows Where The Time Goes?" to Dylan covers and an expansive treatment of this traditional folk song about a woman yearning for her lost lover. The band's moody, expert musicianship and Denny's haunting voice stretch the lament out to ocean-size and makes the centuries-old tale of loss sound at once timeless and as current as a headline.
29. Creedence Clearwater Revival, "I Heard It Through The Grapevine" (11:04)
It was CCR's titanic hitmaking streak that led WFMU DJ Tom Scharpling to refer to them as "America's Beatles." This cover of the classic Motown/Tamla track wasn't one of those big hits, probably because in the time it takes to finish, a station could play five other songs from the 1970 Cosmo's Factory album instead. Despite its epic length, though, it became a fan favorite, thanks to a terrific stretch of dueling guitar jams from the Fogerty brothers with just enough of a psychedelic tinge to keep it interesting all the way to the 11-minute mark.
30. Burzum, "Det Som En Gang Var" (14:21)
The great thing—or maybe the terrible thing—about being in a one-man band is that there's no one to tell you what you can and can't do. If you want to write a 14-minute song, then you're going to write a 14-minute song, and there's no bass player to talk you out of it because he wants to hang out with his girlfriend. In between murdering people and burning down churches, that's just what Kristian "Varg" Vikernes, a.k.a. Count Grishnackh, did; this track (it means "What Once Was" in Norwegian) became one of the black metal misanthrope's best-loved despite, or perhaps because of, its endless run time.
31. The Jimi Hendrix Experience, "Voodoo Chile" (14:59)
The song that closes out the first side of 1968's Electric Ladyland album, "Voodoo Chile" has the woozy, sickly, and unforgettable feel of a heavy blues jam recorded just after sunrise by a bunch of talented drunks who have been playing all night—which is exactly what it is. Hendrix was convinced to add the infinitely more famous "Voodoo Child (Slight Return)" to the album; while not all that slight (it's almost six minutes long itself), its stripped down and sped-up take on the song is the one most people remember today.
32. The Stooges, "We Will Fall" (10:15)
Many listeners might be prone to skip past "We Will Fall," the odd track among odd tracks on The Stooges' self-titled 1969 debut. Their loss. The chanting, raga-like, John Cale-produced drone is one of psychedelic rock's most compelling dirges, and it solidified The Stooges early on as a band that wasn't just about chugging beer and huffing glue—they could also drop acid with the best of them.
33. NOFX, "The Decline" (18:20)
Since the beginning of time, society's decline has inspired artistic despair, and in the case of long-running punk outfit NOFX, its last gasp of ambition. "The Decline" was released as an EP in 1999, more or less coinciding with frontman "Fat Mike" Burkett's political awakening. The song opens with his asking, "Where are all the stupid people from? And how'd they get to be so dumb?" All of this happened before the election of George W. Bush, who would become a muse of sorts for Burkett.
34. J Church, "Society Is A Carnivorous Flower" (14:57)
On paper, a four-part song about the 1968 French Socialist Revolution sounds like a terrible idea, but J Church frontman Lance Hahn couched his references to workers' strikes and lone-shooter massacres with hook-laden pop-punk bombast. Although the lyrics are esoteric—with references to May 15, 1968, trade unions, "de Gaulle and his lackeys," and coffee with complex flavors—only Hahn could make "The trade unions are coming!" a sing-along.
35. Shellac, "Didn't We Deserve A Look At You The Way You Really Are" (12:18)
Shellac loves minimalism, and it loves to test listeners' patience: The predilections unite for maximum impact in the opening track from 1998's Terraform, which barely deviates from the same simple drum-and-bass part for what feels like an eternity. Steve Albini barely sings or plays guitar as bassist Bob Weston and drummer Todd Trainer lock into a rhythmic groove. The song rises and falls a bit, but mostly stays in the same place—an ideally perverse way to end live sets in Shellac's world.
36. Isaac Hayes, "By The Time I Get To Phoenix" (18:42)
Few songwriters could match Jimmy Webb's ability to squeeze high drama into smooth pop. Witness "Wichita Lineman," a hit for Glen Campbell as affecting as it is elusive. Webb made his own stab at epic grandeur with "MacArthur Park," but it's Isaac Hayes' reading of the seemingly modest composition "By The Time I Get To Phoenix"—also a hit for Campbell—that took Webb's talent widescreen. Filling out most of the second side of his breakthrough 1969 album Hot Buttered Soul, Hayes' version draws out the drama, opening with a spoken-word unpacking of its themes, constructing a backstory, and then letting his protagonists' heartbroken journey from California to Arizona to New Mexico to Oklahoma unfold almost in real time. Stax had a minor hit with a truncated single version—which clocks in at a mere seven minutes—but the original deserves to be heard in full.
37. Sleater-Kinney, "Let's Call It Love" (11:02)
Before breaking up in 2006, Sleater-Kinney underwent a drastic stylistic rebirth with The Woods, which largely abandoned the group's poppy punk for the fuzzy sound of punk's arch-nemesis, classic rock. Nothing drove the point home further than "Let's Call It Love," a thundering midtempo song awash in psychedelic distortion. Powerhouse drummer Janet Weiss establishes a groove that explodes into a rapid beat around the three-minute mark before steering singer-guitarists Corin Tucker and Carrie Brownstein through a five-minute instrumental.
38. Jane's Addiction, "Three Days" (10:48)
Jane's Addiction leader Perry Farrell was put on this earth to write creepy songs about long weekends spent drugging and fucking, and "Three Days" catches his band at the peak of its powers. Reportedly inspired by a three-day three-way Farrell had with his girlfriend and Xiola Bleu—the friend memorialized in 1990's Ritual De Lo Habitual—"Three Days" progresses in a narcotized haze built on Eric Avery's hypnotizing bassline. The song moves like a psychedelic trip, slowly building, peaking, and tapering, with lyrics that read like they were written during one: "Erotic Jesus lays with his Marys"? It probably sounded genius at the time.
39. Jawbreaker, "Bivouac" (10:07)
The kids may only know Dear You, and the old-schoolers may prefer 24 Hour Revenge Therapy, but 1991's Bivouac was Jawbreaker's most ambitious and compelling album. The seminal San Francisco punk band took its cues from D.C.'s then-thriving post-punk scene for a dark, frequently abrasive record that ended with the title track. What begins with melancholy eventually erupts into a seething mess of feedback and screeching guitars, propelled by Chris Bauermeister's bass, which shifts from contemplative to polemic. The song comes gloriously unglued around the 6:45 mark, when frontman Blake Schwarzenbach shouts "Bivouac!"
40. Death Cab For Cutie, "Stability" (12:22)
Death For Cutie isn't known for stretching out too often: Every once in a while they'll let a song like "Transatlanticism" or "I Will Possess Your Heart" wander for a while, but neither of those touches the epic "Stability," which anchored a three-song EP in 2002. A truncated, re-recorded version appeared later on the album Plans (as "Stable Song"), but the track is far better in its spare, super-lengthy version—it plays like Death Cab For Cutie gone ambient. And then it just peters out, beautifully.
41. Spiritualized, "Feel So Sad" (13:22)
Jason "Spaceman" Pierce kicked "Feel So Sad" around while still part of Spacemen 3, but took it with him for its definitive version to Spiritualized. Though released as a single in 1991, the song stood no chance of any commercial radio play: Not only is it sort of woefully gorgeous ("Sweet Lord is this my fate / to live my life in this state"), but it essentially bastes in its own juices for minutes at a stretch. At one point, you expect woodland creatures to come hopping out, the next you're ready to weep.
42. Frankie Goes To Hollywood, "Welcome To The Pleasuredome" (12:58)
Dismissed of late as a relic of the '80s and unfairly denigrated in their prime as a product of Trevor Horn's Svengali-like ways, Frankie Goes To Hollywood featured a unique sound and helped to mainstream the kind of club music that was previously limited to gay bars. The band owned the British charts in 1984, and this was their fourth consecutive Top-10 hit; a shortened version went to number two. Like most Frankie songs, it was endlessly remixed and reissued, with run times ranging from a truncated minute-and-a-half version to the single (which clocked in at 4:20) to a 14:36 mix in 1993. The album version was nearly perfect, though—at nearly 13 minutes, its relentless rhythms and sexualized, Coleridge-inspired lyrics captured the gay dance floor decadence of its time.