If the 1959 musical Gypsy taught the world anything, it's that "you gotta get a gimmick." The show was referring to burlesque, but the same basic principle applies to art. In such a crowded field, artists need something to distinguish their own work from the work of others. Andy Warhol had his soup cans and Brillo boxes. Van Gogh had his haystacks. Georgia O'Keeffe had her anatomically suggestive flowers. And today, Cleveland artist and gallery owner Alex Kelly has his comedians. Funny people are Kelly's muses, and he's been making his "Sketched Comedy" drawings available online since 2013. His work is now available for viewing at alex-kelly.com, as well as on Kelly's Instagram and Twitter accounts. To browse through Kelly's work is to discover a veritable who's who of modern American comedy, with notable names drawn from the worlds of stand-up (Natasha Leggero), sketch (Sasheer Zamata), and sitcoms (Aubrey Plaza). The artist's site contains oil paintings, sketches, and digitally colored images, but the subject matter remains consistent throughout, regardless of medium. Here, for instance, is writer, director, and comedian Judd Apatow rendered in oil:
And here are Portlandia stars Fred Armisen and Carrie Brownstein in sketch form:
And here is a digital portrait of Hannibal Buress:
G/O Media may get a commission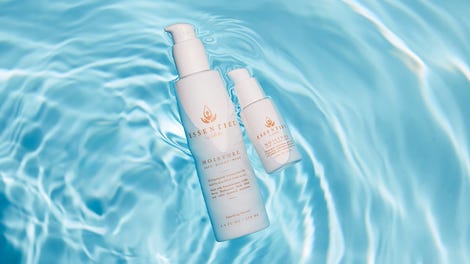 20% off
Essentiel by Adele
Doing such portraits of comedians is nothing new. Artist Drew Friedman has been setting his sights on funnymen for years and collecting his work in books like Old Jewish Comedians and Even More Old Jewish Comedians. But Friedman's work is ghoulish and grotesque, emphasizing how different comedians are from average people. Friedman's comedians are monsters. He even called one collection of his work Any Similarity To Persons Living Or Dead Is Purely Coincidental. In contrast, Kelly's work tends to be friendly and flattering, depicting comedians as nice people. Their job, after all, is to make people laugh. Kelly does, however, change his approach when the occasion calls for it. A good example is his portrait of a deadpan, gum-chewing Aubrey Plaza.