Altaïr Ibn-La'Ahad, the hero of the first Assassin's Creed, was missing a finger. It was a traditional hallmark of the members of his order, but it only took until the very next installment in the series for someone to realize that this was a purposeless and highly conspicuous mutilation, making it a massive handicap for would-be discreet killers. From that game forward, the series' protagonists have retained all their digits. In Assassin's Creed Origins, we witness the inception of this abandoned tradition: Bayek Of Siwa, an Egyptian progenitor of the Assassin Brotherhood, accidentally cuts off one of his own fingers while struggling to kill a mark. Some traditions, Origins admits, were mistakes to begin with and are best thrown away.

That's the attitude that permeates much of Ubisoft's latest tourism-and-murder simulator: If your eye causes you to stumble, gouge it out. Origins is the first Assassin's Creed to follow the series' 2016 gap year, and the temptation to use that extended development period to stuff the game with even more of the series' signature timesinks, collectibles, and distractions must have been immense. Instead, it smartly pulls hard in the opposite direction. Origins sweeps the majority of Assassin's Creed's accumulated clutter off the table and into the bin, discarding even some things it was once nearly impossible to imagine these games going without. The result is the leanest, purest Assassin's Creed since the series began.

Bayek Of Siwa begins the game with a list of throats that need cutting. After passing certain thresholds in the story, he'll be given additional targets that require the same treatment. This process is repeated until the end of the game. There are optional side missions, but all of them are dedicated to softening the grip Bayek's targets have on the regions they command, so that their throats may be more easily cut. Bayek does not raise up a gang of followers, he has no headquarters to maintain, and he has no interest in accumulating collectible gewgaws. He's here to cross names off his list and that's it. Bayek's approach to assassinations is so no-frills that even the game's interface and mechanics follow suit—series staples like an ever-present minimap and the enemy-highlighting "Eagle Vision" are absent, forcing a playstyle that is more rugged and improvisational.
Filling the void left behind by all the excised timesinks and mini-games is an increased focus on what the series is really about—exploration and combat. Origins' fighting ditches the simplistic, generous systems of previous games, replacing it with something far more robust. Movement, positioning, and timing are important for the first time in the series' brawls, and enemies are heartier and meaner across the board. Bayek has access to a vast selection of weapon types that play drastically differently, allowing players to find their exact preferred style for pulverizing skulls and further helping the game's scraps feel fun and less like a punishment for cocking up the stealth. The few remaining genuine side activities are mostly variations on treasure hunts, all about forcing players to become intimately familiar with the game's environments.
G/O Media may get a commission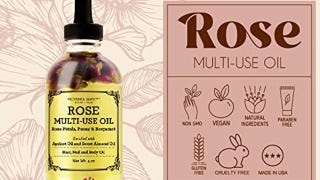 Provence Beauty Rose Multi-Use Oil
Even the story is mercifully devoid of much of the series' baggage. It isn't just that the recurring goodies and baddies, the Assassins and the Templars, aren't technically present—both groups are still here in spirit, if not in name—it's that Origins' hero is refreshingly uninterested in that struggle. Bayek's aforementioned enemies list is functionally a primordial Templar Order, but his feud with them is purely personal; he wants to wipe them out because they killed his son. Other characters, particularly Bayek's ambitious wife Aya, constantly attempt to convince him of the political importance of freeing Egypt from the tyranny of these proto-Templars, and time and again he tells them he isn't interested. It's refreshing to play a hero whose involvement in the plot is personally motivated and not the predestined result of his joining one group instead of the other.
That political struggle to which Bayek is mostly indifferent is the one between Cleopatra and her usurping brother Ptolemy XIII, at the tail-end of the Ptolemaic Kingdom. Historical tourism has always been a primary draw of Assassin's Creed, and Origins summons considerable strength from a setting so ancient that it's practically mythological. The sense of scale here is the greatest the series has accomplished; not just scale of space—though Ubisoft claims this is the biggest map in the series so far—but scale of time. Origins' setting has been described as "Ancient Egypt," but ancientness is relative. Bayek begins his journey in what even he perceives as "ancient ruins," and it's downright dizzying to realize that the Pyramids Of Giza were already 2000 years old by Cleopatra's time. Sheer oldness permeates Origins in a way the series has been less able to grapple with as it's progressed into increasingly modern settings.
That progression has been hanging over Assassin's Creed's head for a while now. Assassin's Creed Syndicate briefly poked its head into World War I, an event a mere century behind us. It's no wonder Ubisoft opted to reach backward instead of forward this time; the series was running out of runway. Like its stealth admission that some of the series' traditions were mistakes, Origins acknowledges this too. Bayek's son isn't the only child fatality in Origins. All throughout the game, children die, lines are broken, dynasties end, and Kingdoms fall. When Aya offers Bayek the series' signature hidden blade, she describes it as an "ancient weapon," and she doesn't know how right she is. Assassin's Creed turns a decade old this year, and simply can't go on forever. Origins may be a prequel, but it isn't a story about new beginnings, it's a story about endings. There's a sense here that an end may be in sight for Assassin's Creed, and it's taken its first step toward that end with renewed confidence and purpose.