As the A.V. Club's Twin Cities editor, I was happy to weigh in on our collective national Best Music Of 2006 list (here's a link to my personal top 10), but I also thought it would be important to do the same for my own local music scene. I put the following list together for the A.V. Club's Minneapolis print edition, and in the name of civic pride and all that, I'll share it with you guys here too. Though making these annual best-of lists is one of the highlights of a critics' year, the idea of ranking one musician against another sometimes seems a little ludicrous. Is a rap group really comparable to a folk duo, or an alt-country band? You know what they say about apples and oranges. Still, they're both fruit, and if you can't pick out rotten produce, you're gonna wind up in the hospital. Of course, you can't really compare CDs and fruit either, except to say that if you try to eat a CD you will definitely end up in the hospital even if it's a good band. (This despite the fact that economists call people who buy CDs "consumers.") At any rate, here are my picks for the best Minnesota-made music of 2006.


1. P.O.S., Audition (Rhymesayers): When Doomtree rapper P.O.S. released his smart, funny, incisive second album in January, we wrote: "Audition throws down the gauntlet to the rest of the Minnesota music scene: Anyone who wants to make a better local album this year will have to get past this one." Nobody did.
—Artist website


2. Dosh, The Lost Take (Anticon): Genial genius Martin Dosh makes richly complex instrumental soundscapes with a sculptor's grace, composing snippets of melody and rhythm to combine and recombine into a swooping sonic ballet. Lost Take's title refers to music's essential ephemerality, evaporating into the air if not recorded–but if the ones that got away are worth lamenting, what Dosh did capture is worth celebrating.
—Artist website


G/O Media may get a commission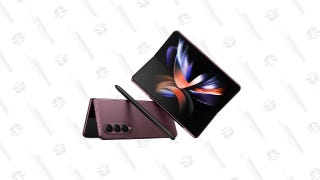 Save Up to $300
Galaxy Z Fold4
3. Mark Mallman, Between The Devil And Middle C (Badman Records): Though he's well-known for gimmicks like his 52-hour marathon Turf Club show, Mallman also has the real stuff when it comes to songwriting chops, delivering a set of catchy, emotional, and clever piano-driven pop songs.
—Artist website



4. Kill The Vultures, The Careless Flame (Locust/Jib Door): Raw, earth y, and utterly compelling hip-hop from the group formerly known as Oddjobs. Big, booming beats that sometimes seem like the crashing of huge industrial machinery underlie Crescent Moon's snarling vocals, reminiscent of Delta blues singers and latter-day Tom Waits.
—Artist website


5. The Alarmists, A Detail Of Soldiers (self-released): The six-song debut by this fresh-faced power-pop quartet sparked an immediate buzz, snaring top honors in pretty much every important local new-band poll so far this year. Should you believe the hype? Heck, yeah. Few bands have such a consistently strong first disc, and the confident, catchy songcraft on display here bodes very well for its future.
—Artist website


6. Mike Gunther & His Restless Souls, Burn It Down For The Nails (Heart Of A Champion): Stomping old-style barrelhouse blues and stories of sin belted out with the passion of a tent-revival preacher who's decided to argue the merits of the devil instead.
—Artist website



7. Belles Of Skin City, You Do The Company Proud (Totally Gross National Product): For its first full-length, BOSC unleashes a relentlessly creative, boisterous, and propulsive set of tunes that constantly shift their weight, never settling into a single groove, orbiting around the caustic, clever lyrics of singer David Joe Holiday.
—Artist website


8. Aviette, Until We Hear From Dave (Draw Fire Records): Moody, dark, spookily cinematic indie rock in the Cure/Low vein, led by the combined attack of singer/guitarist Holly Muñoz's sharp, menacing riffs and dreamlike, detached vocals.
—Artist website




9. Roma di Luna, Face Of My Friends (self-released): Kill The Vultures' MC Crescent Moon, aka Alexei Casselle, shows his impressive range in this folk duo he shares with his wife, singer and violinist Channy Moon Casselle. The focus here is on sublimely sad songs like "These Tears Ain't Mine" and "Don't Take My Baby To War," anchored by the hauntingly emotive Channy.
—Artist website


10. Tim O'Reagan, Tim O'Reagan (Lost Highway): The former Jayhawks drummer steps out strongly with a solo disc that expands on the Hawks' rootsy base to include cheerful, poppy folk and psychedelia.
—Artist website





11. Mason Jennings, Boneclouds (Epic): Newly signed to a major label, the indie-folk stalwart Jennings creates his warmest, most personal disc yet, singing of the quest for faith and spiritual acceptance, and the joys and fears of fatherhood.
—Artist website




12. Haley Bonar, Lure The Fox (Afternoon Records): South Dakota transplant Bonar lays bare her soul with quiet intensity, creating fragile melodies that hold her darkly poetic lyrics like a crystal lattice.
—Artist website





13. Bellwether, The Stinging Nettles (Rosa Records): Though the band is no longer together, Stinging Nettles is a fine swan song, finding the alt-country quartet more expansive and carefree-sounding than ever, though the Jay Farrar-esque world-weariness Bellwether excelled at on previous discs is still in full effect.
—Artist website


14. Savage Aural Hotbed, The Unified Pounding Theory (Innova): Imagine a mad scientist builds a couple of giant robots. Huge steel monstrosities that lumber through the streets stomping on buildings and smashing buses and trains into scrap metal just for the fun of it. Buzzsaws blare, metal grinds against metal, and the roar of the machinery overpowers us all. Now imagine that the robots are programmed to do all this to the beat of a Japanese taiko drum. That is Savage Aural Hotbed.
—Artist website


15. Jelloslave, Touch It (Sugarfoot): Usually you'll find the cello quietly lurking in the back of your local symphony orchestra; sometimes it'll be brought out to provide a bit of somber coloration for a rock band's "serious" songs. Jelloslave instead puts the cello front and center, using the approaches of both classical and rock (but beholden to neither), whipping up a bold, avant-garde sound that also includes Indian percussion and jazz improv.
—Artist website


16. Prince, 3121 (Universal): It's no Purple Rain, but 3121 went a lot farther than Prince's 2004 "comeback" record Musicology in actually presenting a reinvigorated Artist-Formerly-Known-As-Unpronounceable-Symbol. It helps that the '80s funk sound he pioneered forms the backbone of highlights "Black Sweat" and "Lolita."



17. Martin Devaney, Letters Never Sent (Eclectone Records): Roots-rocker Devaney seems quieter and more introspective on his fifth disc than on past efforts, but the thoughtful and even sometimes melancholy music is no less passionately delivered. And how does he find the energy to run a label and release five albums in five years?
—Artist website


18. Chooglin', Chooglin' (self-released): Ex-Midnight Evils Brian Vanderwerf and Jesse Tomlinson needed a name for their new project, so they plucked one out of a Creedence Clearwater Revival song title meaning "wild partying." It's perfect: Chooglin' is who they are and what they do, throwing down monster rock riffs and barreling ahead like a speeding locomotive. Is that train moving way too fast? Did we just pass a sign saying "DANGER: BRIDGE OUT"? Chooglin' ain't no tea party, baby.
—Artist website


19. Awesome Snakes, Venom (Crustacean Records): Danny and Annie of the Soviettes unleash a boisterously fun punk party record on the dual subjects of snakes and awesomeness, with titles like "Awesome Snacks" and "You Don't Like Snakes, I Don't Like You." Normally we wouldn't call an album we like "hissable," but here it seems like the highest compliment. Ssssss!
—Artist website


20. The Get Up Johns, Trouble In Mind (Mercy Recordings): The St. Paul duo of Josh Wenck and Jake Hyer play spirited old-timey gospel folk in the Louvin Brothers vein with bracing enthusiasm and a refreshing lack of irony. If the chorus of "Cluck Ol' Hen" doesn't turn your head, you've got a stiff neck indeed.
—Artist website


HONORABLE MENTION
(in alphabetical order)
• Alpha Consumer, Alpha Consumer (self-released)
• Big Ditch Road, The Great Dissent, Or How Quantum Physics Saved My Life (Eclectone Records)
• The Danforths, Look Out For The Wolves (Essay Records)
• Fat Kid Wednesdays, Singles (Hope Street/Nocturne)
• Faux Jean, Light It Up/Burn It Down (self-released)
• Fog, Loss Leader (Lex Records)
• Goddamn Doo Wop Band, Broken Hearts (Afternoon Records)
• Jessy Greene, A Demon And Her Lovers (Ravenstar Records)
• The Honeydogs, Amygdala (Copycats Entertainment)
• Kanser, Kanser (Interlock Records)
• Leroy Smokes, Love Hustle Theater (Smokesignyl Productions)
• Maps Of Norway, Sister Stations (Guilt Ridden Pop)
• Jeremy Messersmith, The Alcatraz Kid (Princess Records)
• Ol' Yeller, Good Luck (SMA Records)
• Ouija Radio, Oh No… Yes! Yes! (Crustacean Records)
• Plastic Constellations, Crusades (Frenchkiss Records):
• Popcycle, Major Changes/Minor Chords (self-released)
• Charlie Parr, Backslider (Eclectone Records)
• Soul Asylum, The Silver Lining (Sony Records)
• STNNNG, Fake Fake (Modern Radio)
• Thunder In The Valley, A Long Long Walk (Heart Of A Champion)
• Trampled By Turtles, Live At Luce (self-released)
• The Winter Blanket, Golden Sun (Paper Trail Records)