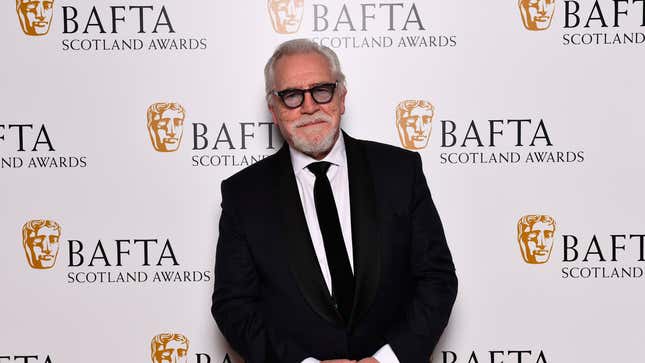 Brian Cox certainly isn't afraid to speak his mind, unless you're a Succession fan hoping he'll drop Logan Roy's infamous catchphrase off-camera. In a new interview with Yahoo! Entertainment, the veteran actor had some significantly kinder words to share–about his X2: X-Men United director Bryan Singer.

"I think he's an extraordinary director—really, really gifted" Cox says. "Certainly I will always be grateful to him because he had confidence in me and got me the role. I played a waiting game and it worked."
In the years since the superhero sequel's 2003 release, Singer's stock has plummeted, thanks to various sexual misconduct allegations and reports of unprofessional behavior on set (whenever he could be bothered to actually show up). X2: X-Men United was one of the director's most notoriously toxic productions, culminating in the main cast members threatening to quit. This apparently didn't include Cox, who played the movie's villain, William Stryker.
"One of his great things was that when he came to a new set, he would have to rethink it," Cox tells Yahoo! Entertainment. "He'd have a thought, and then have to rethink [the scene]. So that was always a difficult transition for him. But once he cracked it, he cracked it very quickly and was able to get on with it."
On one hand, movie magic can't always be planned. On the other, sudden changes are disruptive to the many, many people involved in making a blockbuster, and even dangerous. During the X2 production, Singer reportedly decided to mix up the schedule while "incapacitated after taking a narcotic" and shoot an action sequence without a stunt coordinator present, which lead to an accident that saw star Hugh Jackman "bleeding on camera."
Whatever Cox did witness on the X2 set, the Adaptation. actor chalked it up to Singer being "under a lot of strain." The controversial director didn't reach his final straw until 2017, when he reportedly abandoned the set of Bohemian Rhapsody and was fired from the Queen biopic.