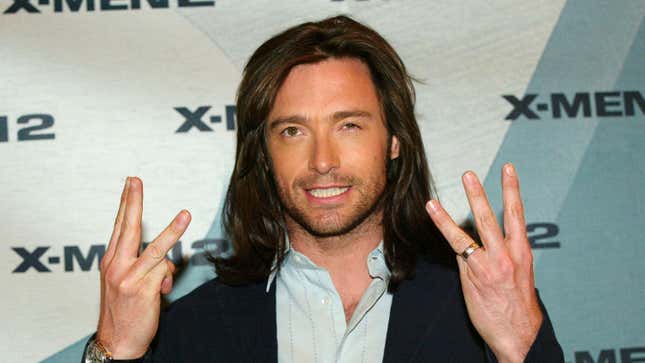 Hugh Jackman is happily hyping up Deadpool 3 and his return to the sideburns and adamantium skeleton of Wolverine, and that inevitably means that people are reflecting on the previous times he played Wolverine in the X-Men movies… which also inevitably means that people are remembering that Bryan Singer directed a bunch of those X-Men movies. Singer has been hit with multiple sexual misconduct allegations over the years, some predating his work on X-Men, along with general complaints about his behavior on set that reportedly almost derailed X2 and did ultimately get him fired from Bohemian Rhapsody.
If Jesse Armstrong wanted Jeremy Strong to jump in a river, he would have put it in the script
The Guardian actually asked Jackman about the "legacy of the early X-Men films" and whether or not they've been tainted by the allegations against Singer, but Jackman didn't really bite. "You know, that's a really, really complicated question," he said, explaining that the first X-Men was the "turning point" for comic book movies and he thinks "there's a lot to be proud of" for that, but there are "certainly questions to be asked and I think they should be asked."
Ultimately, Jackman just said it's a "complex" question, but he chooses to "look back with pride at what we've achieved and what momentum that started." Later on, in a more general sense, he said that "there are some ways of being on set that would not happen now" and that "things have changed for the better," adding—not that he's referring to anything or anyone specifically—that "there's way less tolerance for disrespectful, marginalizing, bullying, any oppressive behavior. There's zero tolerance for it now and people will speak out, and I think that's great."
Deadpool 3, featuring Ryan Reynolds' MCU debut as the Merc With A Mouth and Jackman's return as Wolverine, is supposed to be in theaters late next year.