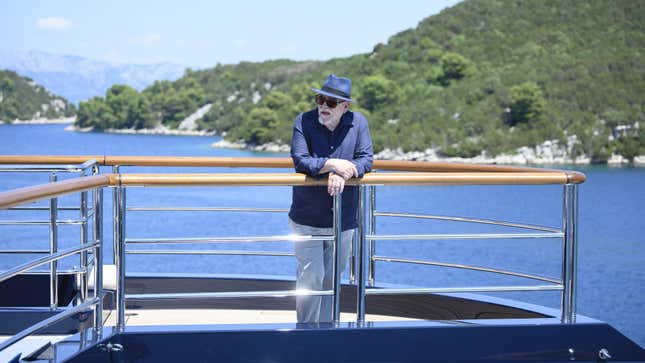 Succession star Brian Cox has taken a break from opining on Method acting and shared some of his thoughts about the acclaimed HBO series coming to an end after four seasons. The veteran actor hosted a preview screening at the opening of the London Stock Exchange this morning and participated in a Q&A about his time playing media mogul Logan Roy.

As reported by Deadline, Cox offered up that his favorite episode of Succession is the explosive season two finale, in which Logan sends his #1 failson Kendall (Jeremy Strong) off to take the full punishment for the family business' long history of worker exploitation, only to get stabbed in the back at the press conference.
"What a fucking idiot," Cox adds, true to character.
Of course, there's still the possibility that there's another chapter he prefers, but can't speak about yet. The final outing of Succession is sure to offer up some new bombshell moments after the season three finale left it less clear than ever as to who will get the kiss from Daddy and inherit Logan's throne as the head of Waystar Royco.
"These British writers have discipline and know that a show has a shelf life," Cox says. "Most shows go past their sell-by date, but Jesse always knew he wanted to finish, although he was terrified about finishing it."
Succession creator Jesse Armstrong is a veteran of comedy series like Fresh Meat and That Mitchell And Webb Look, which had comparatively abbreviated runs to many American shows. He worked on the entire first season of the political satire The Thick Of It, which clocked in at a whopping three episodes. HBO and HBO Max CEO and chairman Casey Bloys recently shared that he would have accepted another two seasons of the beloved show.
The fourth and final season of Succession premieres on HBO and HBO Max on March 26.