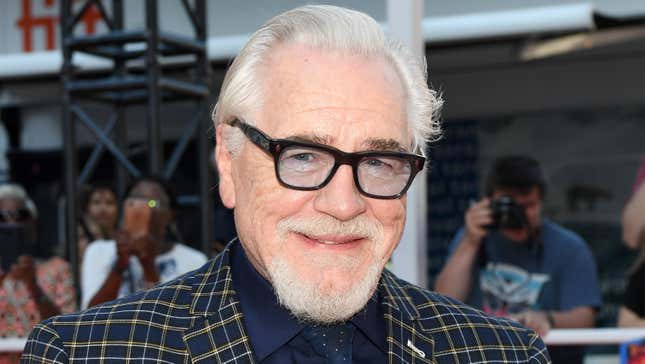 Succession's Brian Cox continues to stoke the flames of a familial feud on-screen and off. Although he's previously made it very clear he's not into the whole Method acting thing (a performance style his co-star Jeremy Strong happens to really like), Cox is back to shit on it once more.
"It's really a cultural clash," Cox says in an interview with Variety. "I don't put up with all that American shit. I'm sorry. All that sort of 'I think, therefore I feel.' Just do the job. Don't identify."
He goes on to talk about the patron saint of Method, Daniel Day-Lewis. Cox worked with DDL on the 1997 film The Boxer and cites his devotion to Method as a factor in his early retirement in 2017.
"He retired at the age of 55, and I'm going, 'That's when the roles become really interesting. You've retired just at the point when actually the roles get better!'" Cox explains. "Of course, Jeremy was Dan Day-Lewis' assistant. So he's learned all that stuff from Dan."
Day-Lewis (who's not an American) was indeed a pivotal character in Strong's early career after he was hired to assist the immersive actor while filming Rebecca Miller's The Ballad Of Jack And Rose. Strong was known for his intensity even then, with one crew member recalling in Strong's infamous New Yorker profile, "His whole brain was focussed on Daniel Day-Lewis. I never really saw him unless he was standing outside Daniel's trailer."
G/O Media may get a commission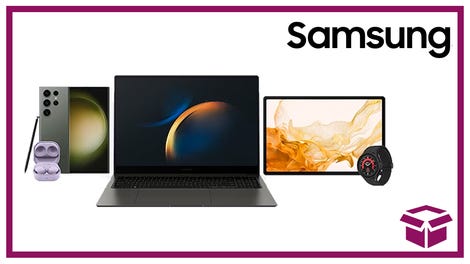 24 hour deals
Discover Samsung - Daily Deal
As Strong's style has become a talking point for Cox over the last few months, the lines between the two's dynamic in the show and in real life continue to blur with Cox grimacing and griping, just as Logan Roy would.
Elsewhere in the interview, Cox tries to use another example to define the differences between Americans and the British: showrunner Jesse Armstrong's decision to bring Succession to a close this year.
"He's very disciplined in that way, and also he's very British in that way," Cox says. "The American inclination is to milk it for all it's worth."
Now, we're not sure the Brits are particularly known for their discipline, but sure. In a predictable fashion, Cox is also not too sentimental about the HBO drama ending with its upcoming fourth season, but we're sure that has nothing to do with him relishing in not sharing a set with Strong anymore.
"I'll miss the cast, I'll miss the atmosphere, I'll miss the bonhomie," he says, ticking off reasons during a recent Zoom interview from London. And Logan? "Logan, probably, I'll miss a bit. But upward and onwards."
Season four of Succession premieres on HBO on March 26.