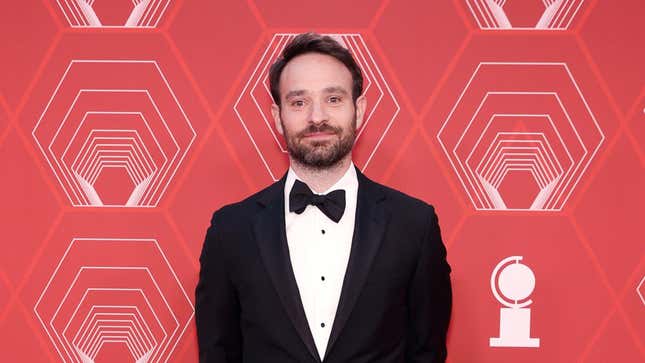 Sure, plenty of people now have really big televisions and fancy speaker systems and can enjoy high-quality cinematic experiences at home. But there's one part of going to the movies that's impossible to recreate from the couch: being surrounded by other people and hearing their reactions! (Your mileage may vary with whether this is good or bad.)
The A.V. Club's weekly film round up
Though he's been busy filming Daredevil: Born Again in New York City, Daredevil star Charlie Cox recently made an appearance at MEGACON Orlando. In a TikTok shared by user @deotho, the Stardust actor shared a new anecdote about filming the Man Without Fear's cameo in Spider-Man: No Way Home.
"The way they shot the scene, Jon Favreau said something, and then it's my line," Cox recalls. "They wanted me to put the cane down and then wait for the camera to come around before I said my line. And I said to the director, 'That's weird, why are you doing that? It feels like I should just speak.' And he's like, 'No, because people are going to be really excited.'"
This tracks, considering the rest of the movie. Of course, there are some other big appearances in Spider-Man: No Way Home, and while MJ (Zendaya) and Ned (Jacob Batalon) stare in stunned silence when the Andrew Garfield and Tobey Maguire versions of Peter Parker show up, the audience reaction on opening night was pretty much the opposite, at least in the U.S. and other less buttoned-up territories. Hailing from London, Cox is presumably unused to such applause.
Given that whole cultural juggernaut thing, clapping and cheering at key moments has long been a fixture of Marvel hits, just as with other big franchises. Back in the spring of 2021, as cinemas slowly reopened their doors, Marvel Studios compiled a Stan Lee-narrated salute to the previous decade of movies that culminated in footage of a theater's raucous reaction to the "Avengers assemble" scene from Avengers: Endgame.