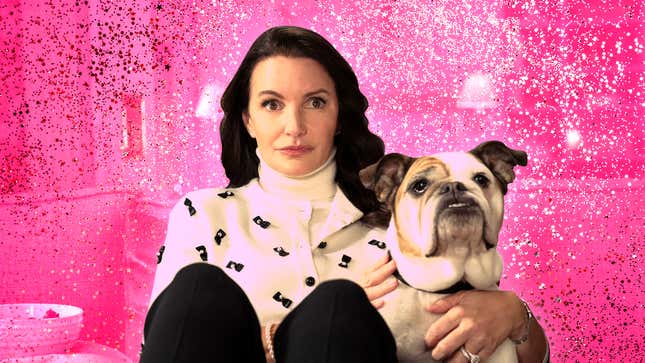 In a twist no one saw coming, Charlotte York Goldenblatt (Kristin Davis) is And Just Like That...'s MVP for season two, which wraps on August 24. It's not only because she dresses up as Elizabeth Jennings in the Halloween episode, although Charlotte and Harry (Evan Handler) get brownie points for devouring The Americans (it speaks volumes of their elite TV viewing taste). In all seriousness, though, AJLT... touches on something Sex And The City often hinted at but never fully amplified: Charlotte's disarming personality, which evolves wonderfully in AJLT...'s latest batch of episodes. She is thriving, not merely surviving, unlike everyone else in the second season.

Late-night hosts welcome back their writers—and their jokes
HBO Max's comedy evidently had multiple lingering issues to contend with upon its return—primarily, Miranda's (Cynthia Nixon) messy love life and career, and Carrie's (Sarah Jessica Parker) intriguing reunion with Aidan (John Corbett). Plus, two seasons in, the show still falters in giving decent storylines to its new additions. Poor Seema (Sarita Choudhury) and Nya (Karen Pittman) draw the shortest end of the stick. AJLT... repeatedly butchers Che's (Sara Ramirez) character, never worse than during their stand-up act in last week's episode. So, yes, season two is a mild improvement over its debut, but the series still struggles to organically find a unique voice akin to the original. The exception this time is Charlotte, who blooms into her most brazen self yet in a way that makes sense.
It's not like she wasn't previously open-minded or engaging, but in the past, Charlotte was the designated conservative friend, prancing around Manhattan in tulle dresses, hoping to find true love. Carrie was the fashion-forward sex writer, Miranda was the ambitious lawyer, and Samantha (Kim Cattrall) was full of life and lust. Meanwhile, Charlotte was a rule-follower who waited to sleep with her boyfriend—remember Trey?—until marriage. Those days are long gone because in AJLT... season two, she boasts, as she should, about being a "cum slut" over brunch. To be precise, she says, "I've always been a fan of mayo, it's like the confetti at a parade, a finale of fireworks on the 4th of July." Even Carrie doesn't have a response beyond an extremely valid "I love you so much right now."
Davis usually plays Charlotte as unambiguously proper as possible. However, her range is on display whenever the character's perfectionist mask drops a little bit. Take that aforementioned brunch conversation, or when she was vocal about her sexual desires ("Don't you ever really want to be pounded hard?") in SATC as her college friends stared in horror, or the time she told her pals in a cab that a man asked her to do anal, or when she screamed at Big (Chris Noth) after bumping into him (and before going into labor).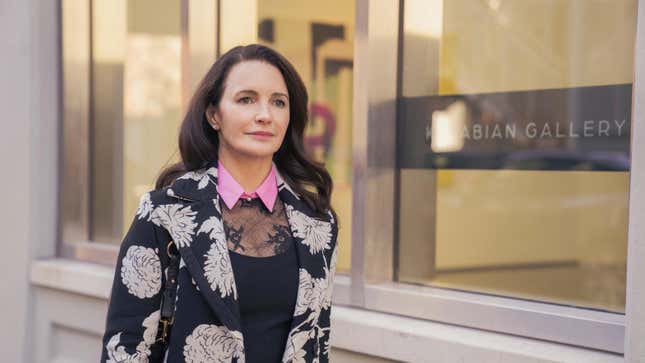 Thankfully these new installments recognize that Charlotte has more to offer than being a semi-strict mom and devoted wife. She obviously possesses those qualities, but AJLT... finally remembers our girl knows how to have fun. Season two finds Charlotte working at an art gallery again, selling expensive paintings to Sam Smith. She's also the cool mom, as evidenced by running across town in a blizzard to give her daughter condoms, accompanying Rock (Alexa Swinton) to their modeling auditions, and obsessing over being on a school MILF list. She becomes Anthony's (Mario Cantone) go-to person. Who would've predicted he'd go to Charlotte over, say, Carrie for advice about losing his ass virginity, as seen in the season finale trailer? Then again, Charlotte and Harry are the SATC universe's only reliable, long-lasting, super-horny couple.
Underneath all the frothy storylines, her self-identity slowly materializes. In her fifties, after living the life she always dreamed of, she's still reflecting and growing. It means she now gets to be entertaining and raunchy, hinting at nuanced issues of womanhood swimming below the surface (to the best of AJLT...'s abilities, that is). It's a stark contrast to the shoddy handling of Carrie and Miranda's respective problems and development. Perhaps that's why Charlotte feels like the heart of this sequel series. In the penultimate episode of this season, for instance, she is drunk on margaritas after celebrating with work buddies and returns home to yell at her demanding family, "I'm a person. I was a person before all of you," and then walks away. Cue a round of thunderous applause—at least from those of us watching at home.
This unexpected twist, of Charlotte becoming the series' MVP, also allows Davis' performance to loosen up and feel more natural and in line with the person we knew in SATC. The same cannot be said for Parker and Nixon's characters. In fact, almost everyone's storyline is beyond grating now—Carrie and Aidan's rushed romance, Carrie being a shoddy friend, Che's irksome existence, and AJLT...'s insistence on wasting every actor of color in its ensemble. For now, Charlotte comes out of this hellscape unscathed, carrying the second season of And Just Like That... on her meticulously styled shoulders.