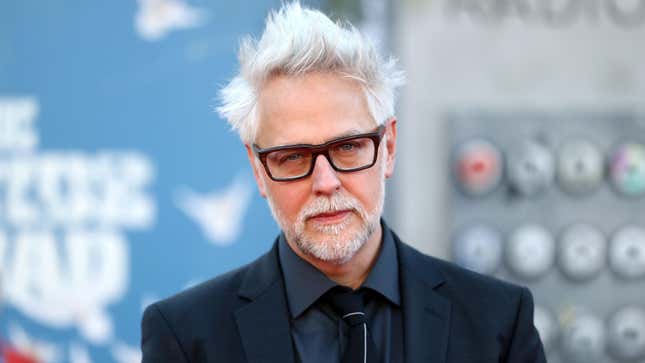 It's a bird! It's a plane! No, it's James Gunn and Peter Safran's highly anticipated plan for the DCU, which has finally arrived after three long months of waiting. And from the looks of it, it might just save the day for the, let's say chaotic studio.
Gunn seems to be making good on his promise to reboot the DC universe "from scratch," starting with Chapter One, "Gods And Monsters" which will premiere between 2025-2027. This phase includes at least 5 new films: Superman Legacy (written by Gunn), Batman and Robin centered The Brave And The Bold, and films featuring Swamp Thing, Supergirl, and the rogue squadron The Authority. Newly announced television shows include the animated series Creature Commandos, live-action Peacemaker spinoff Waller (which stars Viola Davis), Booster Gold, Paradise Lost, and a Lanterns series.

Gunn and Safran plan to release two movies and two HBO Max series per year, over the course of eight to ten years. No specific talent has been announced for any of these titles yet (apart from Waller), but the larger plan was conceived with the help of a writer's room including Christina Hodson, Jeremy Slater, Drew Goddard, Christal Henry, and Tom King.
Gunn is definitely taking inspiration for this new plan from his Marvel days. "We're going to promise that everything from our first project forward is going to be unified," he said. He continued:
One of our strategies is that we take our diamond characters — Batman, Superman, Wonder Woman– and we use that to help prop up other characters that people don't know. Like what happened with the Guardians (of the Galaxy) in some way. Like taking teams like The Authority, which is I know is just as spectacular idea for a film that is completely different take on superheroes. Because it's really connected to Superman. It's about to use those well-known properties to help lead into lesser known properties.
"We've gotten very lucky for the next four projects," he added, speaking of the previously announced Shazam! Fury Of The Gods (March 17), The Flash (June 16), Blue Beetle (August 16), and Aquaman and the Lost Kingdom (December 25), which will still go ahead as planned and lead into Chapter One, "Gods And Monsters."
Todd Phillips' Joker: Folie A Deux, Matt Reeve's Batman sequel, and HBO Max's Penguin series will also go ahead as planned, but are not a part of Gunn and Safran's vision and will be "labeled clearly as DC-Elseworlds, just like the comics do," according to the director.
Still, don't expect too many more of these outside-universe projects going forward. "As everyone here probably knows, the history of DC is pretty messed up. There is the Arrowverse. There was the DC EU which then split became the Joss Whedon Justice League at one point, became the Snyder-verse at the other point. There was Superman and Lois, there's the Reeves-verse. There's all these different things," Gunn said. "No one was minding the mint, they were just giving away IP like they were party favors to any creators that smiled to them."
"The bar is going to be very high for projects outside of the DCU," Safran added.
"Stakes are enormous," according to Safran. "It was a brand in chaos and it's an opportunity to build an extraordinary standalone studio with the best IP and the best stories in the world."
(via Deadline)