Even after a fish has been filleted, gutted, and had its head removed, it's not unusual for it to continue moving—just visit a sashimi bar that serves very fresh product. Science can explain this: It has to do with neurons within the tissue, something about it maintaining membrane potential even after death, and yada yada electric charge.
Sharon Stone made a fraction of what Michael Douglas did for "Basic Instinct"
But this video from Twitter user Yutaka Suzuki is incredible:
For nearly two minutes, this headless fish, which appears to be yellowtail, is hopping in its bin even after being cut in half, to the gleeful and non-freaked out giggles of the videographer capturing this horror. Sure, science can explain the twitching, but violent flopping? The only rational explanation is it's been possessed by a demonic seafood spirit of the underwater-world, and through this halved fish it is seeking to send a message to mankind. Maybe: "Stop eating us, motherfuckers!"
The A.V. Club reached out to a fishmonger to see if there's a chance this video was staged, and he said it looks real to him—if you cut the head and fillet it quickly enough, then yes, such extreme muscle reaction is possible.
G/O Media may get a commission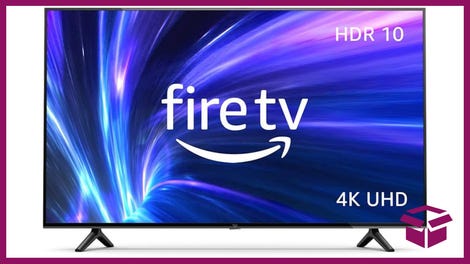 42% Off
Amazon Fire TV 50" 4K Smart TV
Here's another fish that simply won't accept its mortal fate:
Sleep well!