This week's entry: Nutshell Studies of Unexplained Death

What it's about: Diorama-rama! Frances Glessner Lee pioneered forensic science, and one of her most striking contributions was the 20 crime scene dioramas she painstakingly created, and then used to teach the nascent science of crime scene investigation. You might say the world of CSI has her… (puts on sunglasses) fingerprints all over it.
Biggest controversy: Lee was brilliant, and made a tremendous contribution, but she had to spend most of her life fighting to be given a chance. Born in Chicago in 1878, she came of age when women were rarely given access to higher education. Lee's brother was sent to Harvard; she was not allowed to attend. She married and divorced, and while her interest in forensics grew, she had no way to enter the field until 1930, when her brother died and she inherited their industrialist father's estate. She used the money to not only fund her own work, but also establish the Department Of Legal Medicine at Harvard in 1936. Harvard Medical School would not admit a female student for another nine years.
Strangest fact: Lee made her first diorama in the series at age 18, and waited 41 years to make the next one. Assuming Wikipedia's dates are correct, she constructed "Dark Bathroom" in 1896, didn't build another until "Three-Room Dwelling" in 1937, and then constructed 17 more over the next 12 years. Each diorama was an incredibly detailed model of a murder scene, most costing thousands of dollars to create. Lee's models included openable windows and doors, working lights, realistically worn fabric, even calendars set to the date of the murder. She attended autopsies to ensure each diorama's dead body was as realistic as possible.
Thing we were happiest to learn: Lee eventually got the respect she deserved. Once she finally entered the field of forensic science, she took it by storm. Through the '40s and '50s, she held seminars on investigating murders, in which students were given 90 minutes to study her models and try and deduce the circumstances of the crime. She said the goal was to "convict the guilty, clear the innocent, and find the truth in a nutshell," hence her name for her dioramas: Nutshell Studies.
Lee had a long-running friendship with George Burgess Magrath, a Harvard classmate of her brother's, who became Boston's chief medical examiner. Together they lobbied to have actual medical professionals serve as coroners, and Lee named the library she built for her legal medicine department after Magrath. In 1943, the New Hampshire State Police named her an honorary police captain, making her the first woman in America to hold that title. Her dioramas are still in use, and she's now revered as the "mother of forensic science."
G/O Media may get a commission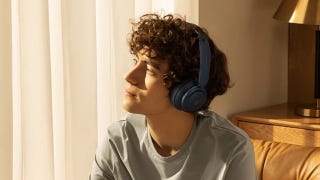 30% off
Soundcore Headphones and Earbuds
Thing we were unhappiest to learn: Wikipedia doesn't show us much of the actual dioramas. Apart from a small photo of 1943's "Red Bedroom," we only get a list of names—often-seedy crime scenes including "Burned Cabin," "Saloon & Jail," and "Unpapered Bedroom." However, an external link to photographer Corrine May Botz's website includes her photos of the dioramas.
Also noteworthy: According to legend, Lee was the inspiration for Jessica Fletcher, Angela Lansbury's author-turned-sleuth (-turned congresswoman and semi-pro football team owner, apparently) on the long-running Murder, She Wrote.
Best link to elsewhere on Wikipedia: In late 2017 and early 2018, the Nutshell dioramas were on display at the Renwick Gallery. The Renwick has been part of the Smithsonian since 1965, but it was built as the Corcoran—America's first art museum, called the "American Louvre" at the time. Construction was completed during the Civil War, and it served as an Army warehouse before the first painting was hung. The Corcoran Gallery outgrew the space, as did the federal Court Of Claims that took over the space. Jacqueline Kennedy saved the building from demolition, at which point LBJ made it part of America's museum.
Further down the Wormhole: Beside Botz's photos, Lee and her dioramas have been documented in Susan Marks' documentaries, Of Dolls And Murder and Murder In A Nutshell. The two films both include in-depth looks at the dioramas, which are not usually available to the public, as they're on permanent loan to the Maryland Medical Examiner's Office. As small and irregularly shaped as the Old Line State is, there's still room for a robust agricultural economy, as the state is home to Perdue Farms, best known for processing chicken. Gallus domesticus doesn't have a reputation for being terribly smart, but would chickens seem more erudite if they were wearing… glasses? Through most of the 20th century, chicken eyeglasses were worn by discerning fowl on farms across America. We'll peer into them next week.