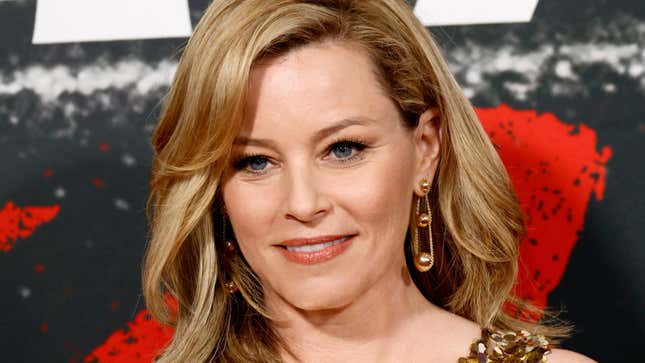 Hot off of directing Cocaine Bear, Elizabeth Banks is turning to TV as she executive produces and stars in Fox's The Flintstones animated reboot, titled Bedrock. Banks will lead the series as a grown-up Pebbles, with a star-studded cast comprised of Stephen Root, Amy Sedaris, Nicole Byer, Joe Lo Trulio, and Manny Jacinto.

In the new animated series, we'll see the Flintstones navigate the Bronze Age and, in line with the current television zeitgeist, probably see a 20-something Pebbles maneuver her career, dating, and how to use newly minted metal tools.
Per Deadline, the official description for Bedrock reads, "A primetime animated adult comedy series continuing the story of the Stone Age family, Bedrock catches up with the Flintstone family two decades later, with Fred on the brink of retirement and 20-something Pebbles embarking on her own career. As the Stone Age gives way to a shiny and enlightened new Bronze Age, the residents of Bedrock will find this evolution harder than a swing from Bamm-Bamm's club."
The cast members are no strangers to voice acting in the adult animation world, with Root famous for his role as Bill Dauterive on King Of The Hill, Sedaris playing numerous roles on BoJack Horseman, and Tuca & Bertie's Byer appearing on many popular adult animation series, including The Simpsons, Family Guy, Bob's Burgers, Archer, Bojack Horseman, American Dad, and more. Joe Lo Trulio, who's best known for Brooklyn Nine-Nine, also has some experience, with an extended stint on American Dad under his belt. For Jacinto—known for his role as Jason on NBC's The Good Place—Bedrock will mark his first animated role.
Banks' most recent project—Cocaine Bear—was a home run for the actor-director, accruing commercial success and offering people the chance to zonk out and watch a coked-up bear slaughter people for 95 minutes. Let's see what she can do with an existing IP and a great cast.