This week's entry: Fictional magazines
What it's about: The real-world magazine business has seen better days, but in the world of fiction, magazines are going strong. From throwaway Simpsons gags like Donut Fancy or Magazine Hater to MODE's competitors on Ugly Betty, there's a whole fake publishing world to explore.
Strangest fact: The Tommy Westphall Universe has competition. Playpen, a fake porn rag that combines Playboy and Penthouse into something that manages to be more unseemly than either, has shown up as inspirational material to characters on everything from Fantasy Island to Friends to Freaks And Geeks. Playpen's first appearance is believed to be on That Girl in the late '60s, and it's been seen in period shows like That '70s Show and Everybody Hates Chris, but also on present-day series like The Office and CSI.
Biggest controversy: Sometimes reality is just as strange as fiction. Obvious fake Oatmeal Enthusiast was featured in The Simpsons Movie, but according to Wikipedia it is in fact a real magazine. As is Big 'Uns, a—let's go with Wikipedia's polite euphemism—"men's magazine" from Married… With Children, which apparently also graces the nation's finest real-life truck stop magazine racks.
G/O Media may get a commission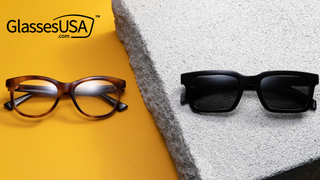 60% off frames
GlassesUSA.com Back to School Sales
Thing we were happiest to learn: The Simpsons has been single-handedly keeping the fake publishing industry alive. From special-interest publications like Ballooning Monthly, Nap Fancy, and Obsessive Bride to hyperspecific titles like Temporarily Deaf Weekly, First-Born Twin (and its sister publication, Second-Born Twin), and The New York Review Of Mops to spoofs of real titles like Better Homes Than Yours, Cigarette Aficionado, or Men's Fatness, the Kwik-E-Mart's magazine rack is overflowing with puns, in-jokes, and meta-humor.
Thing we were unhappiest to learn: Like most Wikipedia lists, this one is far from complete. Among the biggest omissions are Onion Weekender and the futuristic magazines in the background of Blade Runner.
Best link to elsewhere on Wikipedia: Who says print is dead (apart from our sister publication, in that article we linked to earlier)? It lives on in our imaginations, as Wikipedia also has lists of fictional newspapers, books, and comics. The latter is, like most of the internet, another repository of Simpsons references.
Further down the Wormhole: After The Simpsons, the creator of the most fictional magazines on the list is fellow Matt Groening-created animated series Futurama, with nine titles, six of which are robot-themed porn. Futurama ran on Fox from 1999 to 2003 and was resurrected by Comedy Central for two more seasons from 2010 to 2011, which reminds of us of someone else who died and was resurrected and has touched millions of people's lives: Buffy The Vampire Slayer. As The A.V. Club observes Buffy week next week, we'll take a look at the list of television series that changed networks.