With a famous pa and an infamous middle name, Justin Townes Earle has had a lot to live up to. With all that pressure, it's no wonder the singer-songwriter's had a bit of a rough go at things. Dropping out of high school pretty young, struggling with a pretty horrific substance abuse problem, and hobo-ing around the country trying to make a living from music, Earle has had his fair share of hard times.
With those tough situations came, of course, some pretty shitty apartments. Earle pays homage to two of them on his latest record, Harlem River Blues. In "Rogers Park" and "One More Night In Brooklyn," he laments rattling pipes and too-easy access to drug dealers. The A.V. Club pinned down the troubadour before his show at Lincoln Hall Sept. 18 and asked him to run down his life in a series of dumps.
In a music publishing office, Nashville, 1997-1999
I was 14 or 15, and at that point, I wasn't touring with my dad anymore. I was just fucking around in Nashville, writing a lot and helping out with E-Squared [Steve Earle's now-defunct label] during the day every now and then. Really, I was just banging around town without any particular direction.
I was half-assed writing for that publishing company at the time, trying to learn how to get really good at songwriting. I was friends with another writer, Sean Locke, living in the office at the time, so I moved in. We had a songwriting slumber party every night, on our little foldout cots.
I lived there on and off for the better part of two and a half years, and toward the end I started commuting back and forth from Johnson City, Tennessee to Nashville with another group of songwriters. We just roamed nomadically to all different spots. All in all, that probably wasn't a great decision, because no one should really go to Johnson City. It just makes no sense. I met a lot of Eastern Tennessee State girls who were crazy, and I guess that made it worth it, though.
G/O Media may get a commission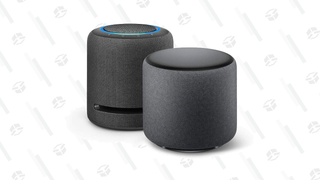 25% off - Prime Exclusive
Echo Studio + Echo Sub Bundle
Rogers Park, Chicago, 2000
I moved to Chicago when I was 18. I don't really know why—probably because it had some sort of musical background. I went to the hills of East Tennessee to get myself around the culture that created The Carter Family and Charlie Poole, so maybe by moving to Chicago I was trying to chase down Howlin' Wolf and people like that.
I lived at Touhy and Greenview in Rogers Park, not far from the lake or the Jarvis Red Line stop. It was a really amazing, huge apartment for only $700 a month. That place was truly massive. You could have a band playing at one end of the apartment, and a person at the other end would never know.
Ultimately, I left because that neighborhood was not a nice place at the time. I hear it's come up, and at that time, West Rogers Park was nice, but the east side definitely wasn't, especially between Jarvis and Morse.
I left because all the bad things I was into at the time were much too easy to get. There was a ton of crack, and just as much fake crack. There were a ton of fights. I was getting in too much trouble and all the things that were bad for me were way too accessible, cheap, and strong in Chicago. I didn't have the control to be around that temptation.
Above Bobby Bare Jr.'s garage, Nashville, 2002
When I moved back to Nashville, I lived in [singer-songwriter, son of another famous dad] Bobby Bare Jr.'s mother-in-law apartment, where a ton of musicians have lived for short stints.
Honestly, that was probably one of the worst places I've ever lived. It was just funky as shit. To be nice, I'll just say the maintenance schedule really wasn't up to par. Like, my water went out, and it was close to a week before I had a toilet and a shower again. I had to go into Bobby's house and use the bathroom, which really wasn't what I wanted to do in the middle of the night with Bobby's kid around.
Crown Heights, Brooklyn, 2008
I lived on Carroll, just off Utica, right by the Eastern Parkway, which is not a great neighborhood, for anyone who knows Brooklyn. It's an absolutely horrible neighborhood, actually. That place was just a really bad situation all around. It was a really big apartment, and really cheap, but I didn't pick it out. The problems we had wouldn't have happened if I did.
The water literally ran full-blast and steaming hot 24 hours a day, both in the sink and the shower. We had to leave the windows open all the time to let the steam out. The slumlord wouldn't fix anything. Ceilings had caved in from water stains in several rooms, and during the winter all the radiators were broken, so they blew steam at night when the boiler heated up. We had to run the air conditioning in our bedroom all winter to keep from burning up.
Eventually, I just got fed up, said fuck it, just moved out. Now I live in a pretty nice apartment in the East Village. I do think living in a shitty apartment can make for good music, but so can living in a really great apartment.