There are countless visual and textual documents committed to preserving and/or mocking the attitudes and fashions of previous decades. In the '00s, however, America's youth lacked a prevailing aesthetic, as the decade found itself influenced by a jarring amalgam of overwhelming tragedy, boy bands, Fred Dursts, and neoconservatism. Finding a clear representation of the culture's style, intellect, sexuality, and sense of humor has proven elusive over the years, but that may now have changed—because you'll find no greater depiction of mid-'00s youth than you will in this Tumblr of contestants from MTV's Next.
Next, if you're unfamiliar, was a relentless staple of MTV's early-aughts programming, a dating show that allowed one lucky hottie a chance at love with five different women or men. The suitors would reside on the Next bus, coming out one by one. If the hottie dug you, he or she would keep you around; if not, a cry of "Next!" would send you back to the bus, usually after a long, confused stare and some sort of insult like, "Yeah, well, you're ugly anyway."
Hotties Of MTV's Next was created by comedian Lane Moore, who claims to have been curating these specimens for more than a year and a half. The result is a time machine that highlights an undocumented era when collars were popped, tips were frosted, and farting was its own kind of cultural currency.
G/O Media may get a commission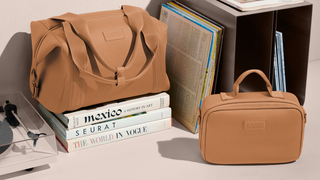 15% off
Dagne Dover Travel Kits
When anthropologists look to make sense of the America of this millennium's first decade, they will have few greater sources of insight than these horny, rude 22-year-olds.