Gene Luen Yang's award-winning 2006 graphic novel American Born Chinese inventively combined an ancient folktale, wacky stereotypes, and an earnest coming-of-age story into a bracingly honest and entertaining examination of what it means to grow up Asian in the USA. Yang's Level Up (First Second) revisits the subject, but in a more small-scaled, character-driven way, not as some grand statement on assimilation. The book follows a young man named Dennis Ouyang, who's struggling to follow his late father's dream that he become a gastroenterologist, because an obsession with videogames keeps distracting him. As with American Born Chinese, Yang zags between realistic observations of everyday life and outright fantasy, the latter represented by four tiny angels who keep Dennis' life in order while pushing him along his path. But the overall story here is much simpler: it's just about a kid trying to define himself inside the long shadow of parental expectation.
Yang farms out the art chores this time to Thien Pham, who keeps the frames spare and the character-design minimal, letting pastel washes of color convey a lot of the tone of each individual image. Yang's storytelling skills elevate Level Up, as Dennis moves inexorably—almost in side-scroller fashion—through a med-school career that starts with good friends and great promise before becoming crushingly difficult. The prevailing metaphors here come from videogames: Dennis' life essentially gets stuck on a level he can't figure out how to beat. But Yang deepens his book beyond its surface implications. Yang makes Dennis a multi-faceted character, not easily reduced to the cliché of the gaming geek or the academic overachiever. It's even significant that the hero is studying gastroenterology. Until Dennis learns to become comfortable picking through his own waste, he's never going to understand who he is or who he should become.
---
G/O Media may get a commission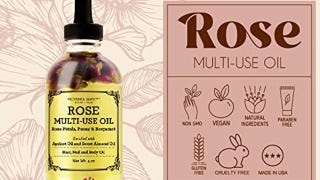 Provence Beauty Rose Multi-Use Oil
Paul Hornschemeier's Life With Mr. Dangerous (Villard) is another intimate character study steeped in metaphor, about a retail sales associate named Amy Breis who lives alone with her cat, spending her off-work hours watching the same surreal TV cartoon series over and over. Meanwhile, she pines for an absent friend whom she thinks she might love, and she suffers through self-esteem issues that keep her from pursuing her art or following up on her flirtations with good-looking boys. In other words: Amy's a typical mid-twenties post-grad in a go-nowhere job, trying to figure out not just how to grow up, but whether she really wants to.
In the past, Hornschemeier's comics have come off as too slight or too heavy-handed, but Life With Mr. Dangerous gets the balance just right, capturing what it's like to be young and directionless, without romanticizing or overdramatizing. As always, Hornschemeier's art is clean and engaging, showing both the lack of clutter in the life of a woman who hasn't had time to accumulate anything and the way the simplicity of her favorite cartoon defines the parameters of most of her relationships. Over the years, Hornschemeier has increasingly learned how to get across a character's emotional state with a single image—such as Amy staring silently at the ceiling and imagining herself as a goo-covered blob—which may be why he no longer feels compelled to over-explain. So long as he draws a moment that's true, the meaning will emerge, organically.
---
Both Level Up and Life With Mr. Dangerous are testaments to the vitality of comics, and to the medium's ability to show what's inside a human being, from brain to heart to guts to groin. Ludovic Debeurme's graphic novel Lucille (Top Shelf) does that with two people: an anorexic woman named Lucille and a drunkard's son named Arthur. Originally published in France in 2006, the 544-page Lucille has some similarities to Craig Thompson's Blankets in its deep focus on the intense interior lives of young people, while Debeurme's art resembles some of Chester Brown's experiments with panel-free comics, where just a few thin lines against an expanse of white create a haunted atmosphere. The story has the feel of a European art-film, as Lucille and Arthur meet and have a feverish romance, gradually undone by their personal problems. Debeurme creates a coherent, compelling narrative here, using a hooky story to draw the reader into the characters.
And the characters are remarkable: Arthur, with a chip on his shoulder because of his hardscrabble upbringing in a fishing village; and Lucille, a pretty girl with a sparkling intellect whose warped body-image has derailed her early promise. Debeurme gets underneath what makes these young lovers tick, and is realistic enough to realize that they're too inexperienced and impulsive to fix each other. Still, the love affair in Lucille burns bright, illuminating two lives. Best of all, the book ends with a caption saying that this is just part one of the story; the sequel comes out in France this year. Here's hoping that it gets an English translation and release fairly quickly, along with the half-dozen or so other books that Debeurme has written and drawn over the past decade.
---
Also…
The early Megan Kelso short story collection Queen Of The Black Black (Fantagraphics) is back in print, 12 years after its original publication, and after the books Artichoke Tales and The Squirrel Mother have established Kelso as one of the most original talents in comics. The dozen stories in Queen Of The Black Black show an emerging talent, but not a fully-formed one; Kelso tries out a variety of styles here, from primitivist to expressionistic, and tries out a variety of genres too, from slice-of-life to historical fantasy. This book isn't the best introduction to Kelso—that would be The Squirrel Mother—but it's essential for fans, if only for the brilliant "The Daddy Mask," which shows a wild grown-up party from the perspective of a little kid, and the perceptive "Her Peas And Queues," about two people who meet at a herpes study and go on an awkward date. …
In 1993 and '94, fledgling French cartoonist Lewis Trondheim published the six-issue series Approximate Continuum Comics (Fantagraphics), in which he wrote and drew about his own experiences as a new husband and father, trying to get his career going alongside his colleagues in the independent company L'Association. Now collected and translated into English, Approximate Continuum Comics is almost more valuable now than it was at the time, serving as a historical document of one of some of the most significant cartoonists in Eurocomics. The book also exemplifies Trondheim's distinctive autobiographical style, which allows plenty of room for dream sequences, slapstick, digressions, and all the virtues that make his fiction work such a delight.
For Isle Of 100,000 Graves (Fantagraphics), Norwegian cartoonist Jason works his animal-headed characters into a rip-roaring pirate tale written by Fabien Vehlmann. The result is a little more dialogue-heavy and a little less existential than Jason's usual books, but it's still funny and imaginative, telling the story of a young girl who joins a band of buccaneers to look for her father and ends up meeting a hapless lad who's enrolled in school for executioners. The action barrels straight ahead to a sweet finish, but the highlights of Isle Of 100,000 Graves come in that school, where kids dispassionately learn to maim and torture in ways that perfectly suit Jason's deadpan style. …
A year after Jim Woodring spun the Manhog character from his Frank comics into his first real graphic novel, Weathercraft, Woodring returns with Congress Of The Animals (Fantagraphics), a 100-page book focused on Frank. The style and format will be familiar to Woodring devotees—wordless and surreal, with each panel packed with thick, squiggly lines—but the story's more clearly allegorical than usual, following the buck-toothed, easygoing Frank as he moves into a new home and learns what it means to work a soul-crushing job to maintain a standard of living. The theme is heavy, but there's a strong slapstick comedy element too, which endures right up to the point where things take a turn from the merely weird to the mind-meltingly weird. …
Lastly, for those who had their appetite for Floyd Gottfredson's Mickey Mouse comics whetted by Fantagraphics' recent volume, BOOM! has more goodies to offer with Walt Disney's Comics And Stories Archives Vol. 1, a facsimile edition of the first two issues of the classic series, originally published in 1940. In addition to scattered one-pagers and gag cartoons, the book contains a full Gottfredson storyline from the Mickey Mouse strip—a fun one too, which sees Mickey and Goofy discovering a flying island—recut and colored for the comic book page. This collection reprints two issues in full, including the ads and the text-pieces; and David Gerstein (who's working on the Fantagraphics collections as well) adds some helpful historical context. Keep this pipeline flowing, archivists.