Every day, Watch This offers staff recommendations inspired by a new movie coming out that week. This week: Brian DePalma's Passion, based on the French thriller Love Crime, has us recalling other American remakes of foreign-language movies.
Insomnia (2002)
Christopher Nolan's Hollywood remake of the 1997 Norwegian film Insomnia isn't particularly notable for its original take on the material. (The story details of the two films are largely the same, save for a little psychological tweaking.) Rather, the Nolan film deserves attention for its collection of movie stars who perform superior versions of what would, over the next few years, become more familiar roles.
Al Pacino stars as a sharp but weary cop who accompanies partner Martin Donovan to night-deprived Alaska to help with a murder investigation. Hilary Swank is the plucky young detective on the same case and Robin Williams plays the murderer, a disturbed crime novelist. All of these types appeared throughout the actors' careers in the early aughts: Pacino would go on to complete a very unofficial trilogy of exhaustion with the less successful Simone and People I Know, films where he appears to still be plagued by the lack of sleep that gives this film its title. Williams played another disturbed man in Mark Romanek's One Hour Photo later in 2002, and Hilary Swank would win her second Oscar a few years later playing another scrappy upstart alongside an old-timer in Million Dollar Baby.
Familiar though they look in retrospect, it's the performances that drive Nolan's unusually sophisticated retread. Early in the film, in pursuit of the killer, Pacino is involved in an accident that he covers up, causing him to simmer with guilt for the rest of the movie. Rather than reaching for the operatic, Pacino creates a subtler shade of tortured, coating his agony in sleeplessness and a veneer of seasoned professionalism. Surrounded by Alaska's wide-open skies, he's stuck thinking shadowy thoughts in perpetual light. Williams, too, restrains himself to play a chillingly rational-sounding killer, and Swank is un-self-consciously charming as the earnest detective.
G/O Media may get a commission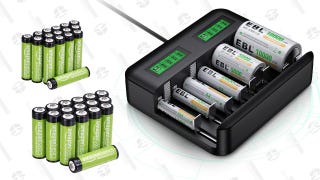 It's all the more impressive that the actors hold back when the movie is potentially chockablock with cheesy cop-movie elements: a taunting psychopath, a hot-shot detective on the edge (cue Pacino snapping his fingers in Heat: "…where I gotta be"), and the killer-floated notion that these two men are, in fact, "two sides of the same coin," as the Nicolas Cage version of Charlie Kaufman put it. That's where some credit is probably due to Nolan, who knows a thing or two about taking pulp seriously. Insomnia, his big-studio follow-up to Memento, is sometimes forgotten in the wake of Inception, The Prestige, and his Dark Knight trilogy, maybe because it's a remake that he didn't write himself. And while it's not as visually dazzling as his later movies, it has Nolan chops both technically (he and longtime cinematographer Wally Pfister push and pull their camera through the fog in a memorable sequence) and thematically (Pacino is another one of Nolan's men trying to exercise control over a possibly uncontrollable situation). It may not get the Criterion treatment afforded the 1997 version, but the 2002 Insomnia is more than a curiosity. It's a strong hint at the kind of genre-tweaking thrillers Nolan would go on to make, and where he might return in the future if he moves away from science fiction.
Availability: Insomnia is available on DVD and Blu-ray, for rental or purchase from the major digital providers, and through Netflix's disc delivery service.