Here's what's up in the world of TV for Tuesday, April 30. All times are Eastern.
TOP PICK
Grimm (NBC, 10 p.m.): No, your eyes don't deceive you (but what big ones you have, Grandma): America's rejection of Ready For Love has required NBC to recall another Friday-night banishment, pulling Grimm into the post-The Voice crater created by Smash. This marks the third timeslot occupied by the supernatural procedural since its second season began, by Kevin McFarland's calculations, in August of 1983.
---
REGULAR COVERAGE
New Girl (Fox, 9 p.m.): When Erik Adams was preparing for an interview with the New Girl showrunners (more on that soon), he wondered "Will they ever do a full-on flashback episode?" Good thing he didn't ask that question, because tonight's "Virgins" is here to provide the answer.
The Mindy Project (Fox, 9:30 p.m.): Will Morgan be fired for caring too much? And by that, we mean "Will Morgan be fired for sending a note to Danny's ex written in Danny's voice?" Damn it, theoretical question: David Sims is a writer, not a human resources specialist for doctors!
Awkward. (MTV, 10 p.m.): "Let's Talk About Sex," Awkward. / fourth episode, season three / Let's talk about Kevin Hamilton, having weird discussions / with the parents of Matty / "Let's Talk About Sex."
G/O Media may get a commission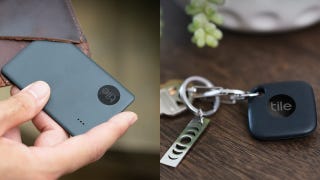 Up to 35% off
Tile Item Trackers
---
TV CLUB CLASSIC
The Shield (11 a.m.): Season two opens up in the wake of season one's devastating finale, as Vic searches for his family—even though his wife told him not to come looking for them. Brandon Nowalk doesn't know why Vic just can't follow other people's orders.
---
WHAT ELSE IS ON
Amazon.com Pilots (Amazon, 1 p.m.): A couple of weeks ago, Amazon.com uploaded a bunch of pilots it might turn into series, if you like them enough. Todd VanDerWerff, Erik Adams, David Sims, Zack Handlen, and Ryan McGee watched all of them (even the kids' shows) and will offer their thoughts.
Dance Moms (Lifetime, 8 p.m.): The screamin'-est reality screamfest that ever screamed ends its third season with a two-hour episode that involves an almost guaranteed screaming match with Abby Lee Miller's hated rivals, the Candy Apples.
Crowd Rules (CNBC, 9 p.m.): Three businesses enter, one business leaves (with $50,000). Finally, capitalism stops resembling the Thunderdome and becomes the Thunderdome.
Murder. Mystery. Amanda Knox Speaks. (ABC, 10 p.m.): Newly minted author and apparent John McNaughton muse tells her story to ABC News—which tries to downplay its unseemly details through the use of precocious punctuation.
Inside Amy Schumer (Comedy Central, 10:30 p.m.): Amy Schumer's dirty mouth and brash sensibilities are channeled through a sketch-comedy filter, with assists from Tig Notaro, Michael Showalter, Jon Glaser, Jessi Klein, and others. NSFW, possibly NSFABYLRWTCD ("not safe for anywhere but your living room with the curtains drawn").
Hulk (AMC, 8 p.m.): Just imagine the Marvel film universe that could've been if Hulk hadn't stumbled out of the gate: Maybe Ang Lee would've won the Best Director Oscar this year not for Life Of Pi, but for his meditative take on The Avengers. Also, Eric Bana would've been the only actor to ever play Bruce Banner.
Dark Shadows (MoreMAX, 9 p.m.): Part the second in a Tuesday-night special of "Disappointing film adaptations with ties to 1970s TV and scores by Danny Elfman."
Stanley Cup Playoff: A conference quarterfinal (NBC Sports, 7:30 p.m.):   Greetings, future reader. Your What's On Tonight correspondent is currently on vacation, and therefore writing this before the NHL playoff picture is actually set. So enjoy whichever Eastern Conference matchup this ends up being. Or enjoy your time in the Thunderdome, because who knows what five days in the future has in store.
---
IN CASE YOU MISSED IT
How I Met Your Mother (CBS, 8 p.m.): What happened at the bro-mitzvah? Only Donna Bowman knows, and she's not telling. Oh, okay. She'll tell you. All you have to do is go read her review. Apparently, a clown was involved?