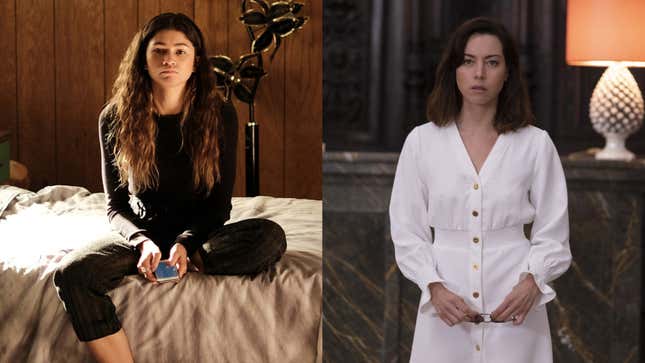 Now that the world has been thrust into the post-HBO era of Max, it's time to survey the peaks and valleys ahead and figure out what's actually up ahead for the streamer. According to HBO head of drama Francesca Orsi, dramatic programming has a bright future ahead. But given the ongoing Writer's Guild of America (WGA) strike, premiering a strong slate isn't so much a matter of if, but definitely of when.
The Cast of "The White Lotus" discuss the main themes of its second season
"While everything at this moment is pencils down, I'm hopeful that we can come to terms sooner than later," Orsi says of the strike, per Deadline. "Otherwise we will have to assess what is the end of the '24 schedule, what are the shows that are going to be delivered for 2025. At this point, those shows that I'm looking to air wouldn't necessarily be ready if this strike lasts six to nine months. So yes, that's a big question for us, but I think we'll cross that road once we come to it."
Per Orsi, The Last Of Us and The White Lotus are two shows that may see an altered release timeline, although she says it's "too early to tell" exactly how each series will be affected. Writing for the upcoming seasons of both newer HBO favorites has stopped since the strike began. "We were looking at The Last Of Us for some time in 2025. And The White Lotus was ideally looking to go in 2024 but there's some question about timing of the strike," Orsi says.
Euphoria—the Sam Levinson series that consistently dominated headlines and Twitter memes alike before The Idol generated even whispers of a Cannes premiere—is also up in the air at the moment. After Euphoria's first and second seasons straddled the pandemic, an even longer unplanned hiatus might be on the horizon for the series.
Although the strike is a major contributor to the uncertainty, Orsi says HBO is also just not sure what Levinson's availability will look like post-The Idol and mid-strike.
"Euphoria is one of those that we had begun writing in tandem with post-production on [The] Idol but at this point, we don't have countless scripts," Orsi says. "We can't start shooting, so the delivery of that show — ideally in 2025 — will be determined on when we can pick back up with Sam, who at this point is all pencils down and just finishing posts on [The] Idol." If Orsi is right, 2024 may be a long, long year of wondering what exactly Rue (or Euphoria's writers) plan to do about that missing suitcase.