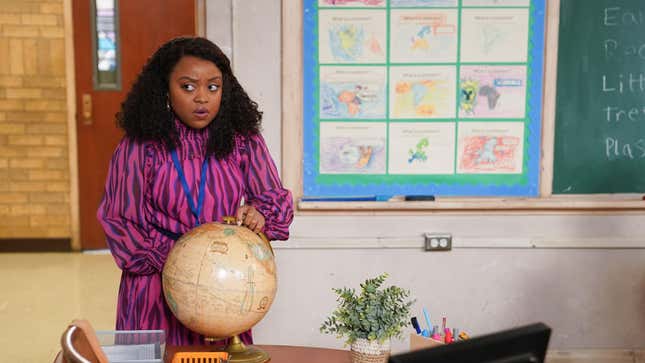 The Writers Guild Of America is now on strike after failing to reach an agreement with the Alliance Of Motion Picture And Television Producers (a.k.a. the AMPTP, a coalition consisting of Netflix, Amazon, Apple, Disney, Warner Bros. Discover, NBC Universal, Paramount, Sony, all of which are unbelievably massive companies with plenty of money), and while writers fighting for proper treatment and pay and protections against being replaced by AI should matter to you as someone reading The A.V. Club—meaning that you probably care about movies and television to at least some extent, like these stars do—perhaps the real tangible impact of this strike is that it is going to inevitably complicate any movies and scripted TV shows that are currently in production. It turns out that these projects can't really happen without writers, and yet people think it makes sense to grossly underpay and overwork writers!
Misha Collins talks Two-Face, "Supernatural," and more
This will be a constantly changing situation that will only change more as time goes on, so rather than just waiting in front of your TV to see if your favorite show never comes back because the writers are striking, we've compiled an ongoing list of shows facing delays because of the writers strike.
Saturday Night Live: The May 6 episode, which would've featured Pete Davidson as the host and Lil Uzi Vert as the musical guest, has been canceled. The show will air reruns for the foreseeable future.
Yellowjackets: Series co-creator Ashley Lyle tweeted that all work on the show's third season has stopped, after only one day in the room.
Cobra Kai: The writers room for the show's sixth (and final) season is now on strike. There's no word on how far along they were, but the season was just ordered by Netflix in January.
Big Mouth: Similarly, writing had just started a few weeks ago on the show's recently announced final season. Variety says writing would've gone until August if the strike hadn't been called.
Abbott Elementary: Writing was supposed to begin for the show's third season on May 2, the same day the strike started. Depending on how long the strike goes, that could lead to a significant delay.
Jimmy Kimmel Live!, The Late Show, The Tonight Show, The Talk, and Late Night are all on hiatus. Production has stopped on Real Time With Bill Maher and This Week Tonight, and The Daily Show (which hasn't found a new full-time hose anyway) is also on hiatus.
House Of The Dragon: Writing for season two just finished in April, so filming might not be delayed, but without writers… those scripts better by immaculate.
Deadline says the Night Court revival was supposed to continue filming its second season next week, but "as a multi-camera comedy, that is impossible without writers given the amount of tweaks done ahead and during taping." It will most likely be going on hiatus.
On Saturday, Stranger Things creators Matt and Ross Duffer shared via Twitter that production has been delayed on the Netflix hit's fifth season as a result of the strike, and that they stand in solidarity with the WGA as they fight for a fair deal.
After picketers interrupted filming, Maya Rudolph's Apple TV+ series Loot has shut down production on its next season. Per The Hollywood Reporter, it's "unclear when — or even if — it will resume."
Also per THR, production on season 7 of Disney's Jessie spinoff Bunk'd has also been disrupted by the strike. C'mon AMPTP: think of the children!
Paramount+'s supernatural drama Evil wrapped up production on its fourth season early on Friday after a three-person, multi-hour picket line managed to interfere.
Picketers briefly shut down production of Showtime's Wall Street-based series Billions for several hours last Thursday; although filming eventually resumed, a WGA East rep shared (per Deadline): "I don't know how you run a production without writers on set."
New York filming on Apple TV+ series Severance's second season shut down on Tuesday as a result of picketing, per Deadline.