In an effort to both serve our readers and help support The A.V. Club, we are going to post daily links to deals and interesting items that we find over on Amazon. If you use these links to click through and buy something—not just the thing you clicked—on Amazon, we will see a portion of that income. You don't have to do that if you don't want to, but if you do, know that we appreciate it.
This is a pretty big TV for $259. You can also size up to 43 inches for $288, 48 inches for $515, and so on. And for just $91 more, Amazon will come to your house and wall-mount the thing for you.
G/O Media may get a commission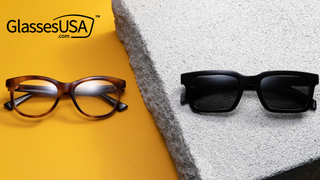 60% off frames
GlassesUSA.com Back to School Sales
Fun fact: We get a report listing the items you buy on Amazon (all anonymously, of course) and this is on there almost every day, meaning that you guys must really like Ecto Cooler. Good job.
Yes, this vacuum is refurbished, but it's also $400 below list price.
Pick these up for your kids or for the kid in you.
Criminal ($5.99 to rent, $9.99 to own)
Be the only one of your friends to watch Criminal, a movie that somehow stars Kevin Costner, Gary Oldman, Gal Gadot, and Tommy Lee Jones.
To quote the description, "Never pay hugely expensive cable or satellite fees again! The 1byone Amplified HDTV Antenna can pull in all of your local news, sitcom, kids and sports programs in full HD."
Yes, Alexa plays music, but it also can read you the news, order pizza, and even provide weather reports.
This thing's mod as hell, and its rubberized tips won't injure fellow public transportation riders.
This two-player card game has four stars on Amazon.
Person Of Interest seasons one through five (starting at $19.99 a season)
That Michael Emerson guy from Lost stars in this CBS procedural.