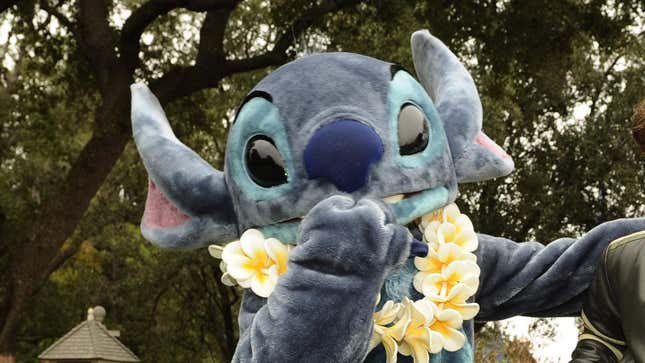 Pretty much everything about the development of Disney's live-action remake of Lilo & Stitch has been difficult, from the "do we really need this?" reaction to the initial announcement through… every single new addition to the cast, particularly Kahiau Machado, who was attached to play live-action David (Nani's love interest) until people did some digging on his social media profiles and he was replaced by Kaipot Dudoit. But now Disney has finally made a decision about this remake that nobody should really have any reason to object to, even if it does underline the whole "do we really need this?" thing.
Judy Garland's previously missing Wizard of Oz dress to be auctioned off
According to The Hollywood Reporter, original Stitch voice actor Chris Sanders is in "final negotiations" to reprise his role for the new movie, (thankfully) depriving us of the opportunity to hear some poorly cast big-name famous person doing Stitch's usual incoherent babbling and "ohana means family" catchphrase. Sanders also happens to be the co-writer and co-director of the original Lilo & Stitch, along with Dean DeBlois, so it would be a little weird if he weren't involved at all. The bar is low if we're counting "the guy who plays Stitch might play Stitch" as a win, but welcome to Disney in 2023. We'll take what we can get.
The remake also stars Maia Kealoha as Lilo, Zach Galifianakis as Jumba, Billy Magnussen as Pleakley, and Courtney B. Vance as Cobra Bubbles. Tia Carrere, who played Nani in the original, will appear as a new character created for this movie. The remake is being directed by Dean Fleischer Camp, of Marcel The Shell With Shoes On, and THR bills it as a "major release" for Disney+ (i.e., it won't be in theaters, but in a cool way that is good).