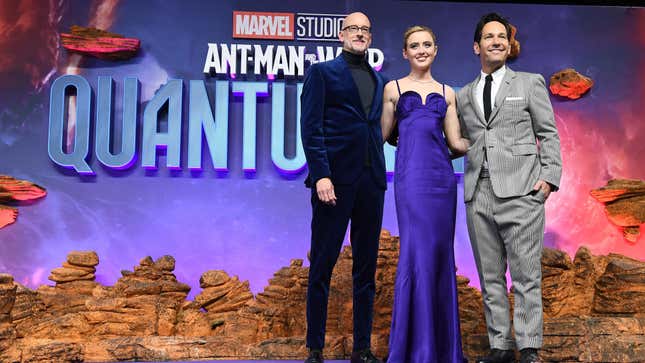 For the last few months, VFX artists have been coming out of the woodwork to describe the hellish experiences they've had working on Marvel films. Between the studio's tendency to alter CGI-heavy scenes on a whim and having over-worked teams working on multiple projects at once, it's not a shock that rumors began swirling around Ant-Man And The Wasp: Quantumania being no different, with an anonymous VFX tech describing to Vulture the messy late-stage changes Marvel made to "the latter third and fourth" of the film. All of that appears to be hearsay, at least according to Marvel VFX production supervisor Jesse James Chisholm, who spoke with IndieWire about the Phase 5 film's final act.
"Our third act didn't change since photography to the end," said Chisholm, who previously worked on Black Widow and Spider-Man: Far From Home. "So it was always massive, all it did was get compacted. But there was no new storyline. We had a solid construct of the film. All that happened was it kept getting tighter and tighter. Marvel is always looking to make their films better. If I've made something that looks amazing and it just falls flat, they're gonna ditch it and try and find [something] that works better."
Ignoring the obvious Quantum Realm pun of compacted storylines, Chisholm's statement seems to contradict previous claims made by VFX workers who've worked with Marvel. In the Vulture piece, one of the techs described "a lot of reworking, a lot of inefficiency" being involved in the making of Ant-Man And The Wasp: Quantumania, as priority had been given to the more obvious money-maker Black Panther: Wakanda Forever.
Despite the contradictory views of how much editing was done to the film's story later down the road, Chisholm does seem to line up with other VFX artists' claims of how rigorous the production was—without putting any blame on Marvel for those ridiculous working conditions in the first place.
"We had our days in long runs of it, just the strain of putting it together," recalled Chisholm. "I worked at Digital Domain, I knew what came with the job, and it's challenging and it's tough; I had the benefit of healthcare, I was taken really good care of by my company."
G/O Media may get a commission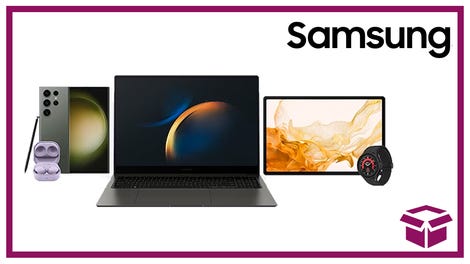 24 hour deals
Discover Samsung - Daily Deal
He added, "You would hope that facilities can take on the work…without putting strain on the artists. They know that there's gonna be a certain amount of change and we're all gonna rally around to make it work. I think there's a shift and I think vendors are saying no."
That "certain amount of change" might be coming to Marvel Studios sooner than later, as the International Alliance Of Theatrical Stage Employees (aka IATSE, the union for behind-the-scenes crew on productions) recently launched a survey for VFX workers to detail their working conditions and pay, marking them one step closer to unionization.