Maybe the peripatetic nature of Alex Chilton's life combined with his reluctance to be classified as a particular type of songwriter requires the kind of meticulous, exhaustive (and exhausting) biography Holly George-Warren has written. Even the full title is long and laborious, including too many qualifiers for an inch-thick book spine to contain and remain readable. A Man Called Destruction: The Life And Music Of Alex Chilton, From Box Tops To Big Star To Backdoor Man is simply too much.
After closing the cover on George-Warren's reverent, loving ode to a difficult and demanding musical vagabond, it's apparent that the repetition of "to" in the title has carried itself over into the book's narrative. The reader is shuffled along to the next town, to the next band, to the next collaboration, to a studio, to some borrowed, run-down temporary dwelling—or town, or stage, or mood, or girlfriend, or even death—before catching a moment to reflect on just how vital each piece of the Chilton legend offered is entirely necessary to any attempt to understand the man.
There are times in George-Warren's book one would like to linger a little longer, to contemplate the Alex of Big Star's aftermath, with his predilection "to pop Nembutals, Seconals, Tuinals, Quaaludes, whatever was available" not so much to revel morbidly in the scandalous, but to lend insight into his mother Mary Chilton's state of mind as she nurses him back to health after his suicide attempt, or his bookish brother Howard, who offers a depressed Alex recovery remedies in the form of recommended reading. Much like Chilton perhaps presented himself to friends and family, before there's enough time to see into his life and the choices he makes, the book sets off again to another meticulously described recording session for some of Chilton's more forgettable work.
The book begins, as do many biographies of historical figures, before the beginning. But one can only speculate as to the reaction of an eager Big Star fan, turning to its opening pages and reading the following: "In 1660, another John Chilton, possibly of Canterbury, emigrated to America to settle on land grants (bestowed to loyal subjects by King Charles II) in Lancaster County, Virginia…" Is it strictly necessary to go that far back? George-Warren infers that Alex Chilton himself was fascinated by genealogy. But if there was room enough to mention Virginia's opposition to Britain's Stamp Act in 1765 in a book about the singer of the Box Tops and Big Star, then surely readers deserve more than four paragraphs devoted to the death of bandmate Chris Bell, with the chapter-ending, generic toss-off, "Alex, reeling from Chris's death, came to a decision: He was going to make some changes in his life."
G/O Media may get a commission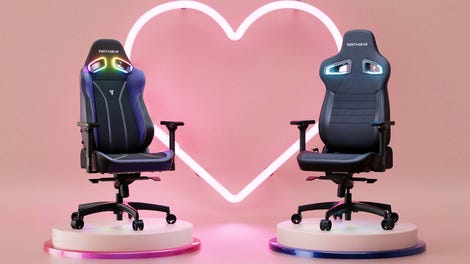 Up to $150 off
Vertagear Gaming Chairs
Clearly, nearly everything anyone interested would ever need or want to know about Alex Chilton is contained within the pages of Holly George-Warren's encyclopedic and workmanlike biography. What disappoints is a question of emphasis, or even of style, or maybe, simply, its narrative point-of-view. Something is not entirely right when the most interesting sentence arrives on page 310, in the epilogue. It begins, "The first time I met Alex Chilton, I threw up in his sink." Now that is the first line of a book that would delight any rabid Big Star devotee. In other words—to borrow the fabled parlance of journeymen musicians everywhere—"Once more, with feeling."