After the zeitgeist-tilting emergence of the youth counterculture in the mid-'60s, musicians of every stripe, from blues men to Vegas nightclub acts, were expected to release a "groovy" album even if they had never shown any previous interest in psychedelia. Some were sincere attempts to engage with a new generation on their level, but most were blatant attempts at cashing in on a lucrative trend, and almost all of them were just phases that didn't last much longer than it took to cut a few Lennon-McCartney compositions.
Bobby Darin's late-'60s turn into folk-rock bohemianism was exceptional from the start, beginning with its apparent authenticity. For all his lingering Rat Pack-ishness, Darin had solid countercultural credentials. He was a mentor (and early employer) to the Byrds' Roger McGuinn. He'd put Tim Hardin's "If I Were A Carpenter" in the Top 10. He was also an ardent supporter of Robert Kennedy, and even met Kennedy during a stop on his presidential campaign just before his death.

Kennedy's assassination left Darin deeply shaken, and combined with the emotional fallout from his divorce and the discovery that the woman he thought all his life was his sister was actually his mother—not to mention his looming anxiety over the permanent cardiac damage that had resulted from a childhood bout with rheumatic fever—it sent him into a deep existential crisis. He dealt with it by going into seclusion, moving into a 14-foot trailer in Big Sur and cutting off most lines of communication with the outside world. When he returned to Vegas, performing under the name "Bob Darin," he'd traded in his tux and toupee for all-denim outfits and a mustache, playing a new batch of material that he was writing in Big Sur and peppering his between-song banter with political commentary and jokes made at the expense of Richard Nixon and Spiro Agnew.
Shortly after returning to the stage, Darin released the first album on his own newly launched Direction Records label, Bobby Darin Born Walden Robert Cassotto. As the title's reference to his birth name suggests, it was a deeply personal project. He not only released it on his own label, but produced it, arranged it, and designed the cover. It was also his first album where he wrote all of the songs, and the material reveals him to be not only a songwriter with something to say about politics, showbiz, and his own complicated internal life, but one with a voice entirely his own. Cassotto draws from a lot of familiar material—folk-rock, soul, and Beatles-esque psychedelia—but Darin managed to combine them in a way that doesn't sound much like any of the significantly younger artists working with the same influences.
The reaction to Darin's radical makeover was mixed. According to members of his band, Darin was occasionally able to bring audiences around to his new material, but he was more often met with heckling from people who'd paid to see him sing "Mack The Knife," "Splish Splash," and other hits that he'd excised from his set list. On subsequent tours, they played to half-empty rooms.

G/O Media may get a commission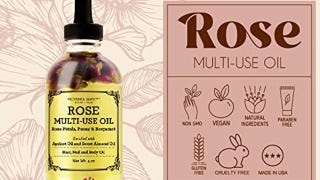 Provence Beauty Rose Multi-Use Oil
Among showbiz people, the response was just as polarized and, at times, even more rancorous. CBS refused to let him perform "Long Line Rider" from Cassotto due to its barbed lyrics about the recently uncovered widespread abuse within the Arkansas state prison system. The media reported industry rumors that he was hosting drug-fueled orgies up in the Big Sur woods. Dick Clark, a longtime friend and one of Darin's biggest supporters, seemed personally insulted by his bohemian turn—Clark called him a "latter-day hippie" and urged him to give audiences the slick, familiar Bobby Darin show they expected.
It's hard not to suspect that the enmity his fellow entertainment professionals showered down on him had something to do with the fact that he was dead serious about what he was doing, unlike other celebrities who'd dipped their toes into psychedelia without any real repercussions. Darin didn't just borrow a pair of love beads and cover a couple Dylan songs—he was writing about things like systematic state-sanctioned violence that made the squarely establishment types he'd come up with acutely uncomfortable. He also wasn't afraid to bite the hand that had fed him so generously over the years—his critique of capitalism and the entertainment industry on "Jingle Jangle Jungle" didn't win him any new friends in Hollywood.
Instead of caving in to the criticism and peer pressure, Darin doubled down on his one-man rebellion. Less than a year after Bobby Darin Born Walden Robert Cassotto, he followed it up with another self-produced, self-released album with the meaningful title Commitment that showed how little the intensely acrimonious criticism thrown his way over the preceding months had affected him. Commitment is even folkier, even funkier, and even more incorrigibly countercultural than Cassotto.

It's also a much better album. If Cassotto showed that Darin could rip off the "Day Tripper" riff just like acid rockers a decade his junior, Commitment proved that he actually had something to contribute to the musical conversation of the day. You can still pick out some apparent influences: the softer side of Creedence Clearwater Revival's swampy blues; the Dead's mellifluous folk-rock; the gentle blues-pop of the later Beatles albums. He also tapped into some of country music's insurgent hippie movement that had only barely started making waves, including Kris Kristofferson, whose song "Sugar Man" he gave a gently propulsive, Motown-inflected reading.

Commitment is also a deeply funky record, on a level that's hard to believe comes from the same guy who recorded some of the squarest, un-funkiest hits in pop history. The whole album is full of stoned grooves that find a sweet spot between rolling country rhythms and soul syncopation similar to what was coming out of Muscle Shoals at the time, but it takes it even further by mixing in the choogling boogie that was being explored further up the California coast. (Four decades later, the tastemaking reissue label Light In The Attic would select Commitment's opening track, "Me And Mr. Hohner," for the second volume of its Country Funk compilations.)

Throughout the album, there's a very real sense that this is the work of a truly gifted master of the pop form kicking back in front of his trailer out in the woods with a guitar and a joint and no fucks left to give. The music's easygoing mood sits in stark contrast to some of its more political content. "Me And Mr. Hohner" is a finger-snapping, Dylanesque pop song about violent systematic police harassment. "Song For A Dollar" is a scathing indictment of selling out, lyrically on par with anything the punk movement has ever said on the topic. "Distractions" is a jaded, borderline cynical meditation on the tiresomeness of being famous, 25 years before "Serve The Servants." Not only was Darin working well beyond the vague social awareness that was fashionable on the pop charts at the time, but he was more radical than most of the hippie scene's most political acts. It's no wonder so few people in the showbiz establishment wanted anything to do with him.

As revolutionary and uncompromising as Commitment was, it also marked the end of Darin's outsider period. After a particularly dispiriting show in Puerto Rico, he did the sensible thing and went back to being "Bobby" Darin, with the tux and the hairpiece and the set full of well-known hits, his folk-singer identity reduced to the occasional nod in the form of, say, a funky but unchallenging take on "Midnight Special." As much further out as he was willing to go in his embrace of the counterculture, it still turned out to be just a phase.
Darin died in 1973 at the age of 37 from complications of a surgery to repair the same heart damage that helped inspire his retreat to Big Sur. By then, he was back in good standing with the showbiz industry. When he was inducted into the Rock And Roll Hall Of Fame in 1990, the most rock 'n' roll part of his career never came up.