A decade ago, long before online virality was its own kind of currency, a video wormed its way onto the web that brought the nation together in shared disgust. In it, creamy shit oozed into a cup and two girls, Latifa and Karla, devoured it while making messy, depraved love. It was called "2 Girls, 1 Cup," and everyone watched it.
Seriously, everyone watched it.
An eloquent, exhaustive new piece from MEL Magazine evaluates the video's legacy 10 years down the line, a concept that would've sounded absurd when the video first premiered. "Even as recently as 2007, I doubt that many of us understood the web's permanence," says writer Miles Klee. "It was, we assumed, a giant sandbox where whatever we said and did was soon to melt away."
The video lives on, but what of its creators? Klee's intent for the piece was clearly to track down those involved. He found them, but actual contact proved elusive. The mind behind "2 Girls, 1 Cup" was Brazilian fetish porn director Marco Fiorito, who used the clip as a trailer for his full-length film, Hungry Bitches. An associate, Danilo Croce, helped distribute Fiorito's films and was arrested for it (in Florida, obviously), with Klee theorizing the duo had likely headed back to South America. He's still making movies, though.
Although Marco's official filmography begins and ends with Hungry Bitches, he's still in the fetish game, too. The company that produced that film, MFX (as in Marco Fiorito's X-rated movies) has since rebranded as NewMFX, a web portal replete with sections for every deviant interest: piss, vomit, spit, farts and more worrying stuff like "trample" and "bellypunch." If you click around, you'll even find recent videos starring Karla and Latifa, who are billed as the site's "best actresses." In short: Yes, the two of them continue to eat shit.
G/O Media may get a commission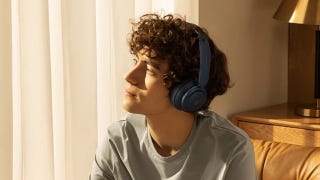 30% off
Soundcore Headphones and Earbuds
And they're not the only ones thriving. It seems that whoever created the website that rehosted the original video in 2007 eventually sold it for six figures after scoring 32 million hits in six months. These days, however, "2girls1cup.com is a pretty vanilla porn tube site," proving that it's true, Ponyboy, nothing gold can stay.
Klee's article is filled with fascinating info for people interested in virality and dark corollary, depravity, but the true lesson seems to be that it's the web historians, not the creators, who care about the ongoing perseverance of something "2 Girls, 1 Cup." For those in the video, that was just another day in the office.